HELP AUDIENCES GET CLOSER TO THE ART
BECOME A MEMBER TODAY!
A $100 gift or greater to Chamber Dance Project includes 2 complimentary passes to all our open rehearsals and priority access to the box office for our June Season NEWWORKS 2020!
Donations can be made by PayPal or by mailing a check to 700 12th Street NW, Suite 700, Washington DC, 20005.
2019-20 SEASON SUPPORTER
LEVELS AND BENEFITS
Up to $99 Donors
$100- $249 Members Circle
2 passes to an open rehearsal & reception with the artists
$250- $499 Contributors Circle
Members Circle benefits plus
Listing in season program

$500-$999 Supporters Circle
Contributors Circle benefits plus
Invitation for two to a private concert and reception with our string quartet
$1,000-$2,499 Patrons Circle
Supporters Circle benefits plus
Invitation to a private rehearsal with our string quartet
Invitation to dress rehearsal at the theater
Acknowledgement of your patronage with prominent listing in season program
$2,500-$4,999 Sponsors Circle
Patrons Circle benefits plus
Two passes to an evening with the Artistic Director discussing the history of ballet
$5,000 Leadership Circle
Sponsors Circle benefits plus
Opportunity to sponsor a dancer or musician and attend private lunch or dinner with them
Signed photograph and letter from an artist
Invitation for two to a private reception with the artists
Prominent gala, season program and website acknowledgements
$10,000-$19,999 Artists Circle
Leadership Circle benefits plus
Program title page acknowledgement for gala and season
$20,000 Artistic Directors Circle
Artists Circle benefits plus
Benefits tailored to individual interests
Chamber Dance Project is a 501 (c) 3 not-for-profit organization. All donations are tax-deductible to the full extent of the law and most appreciated. Federal Tax ID 13-4109515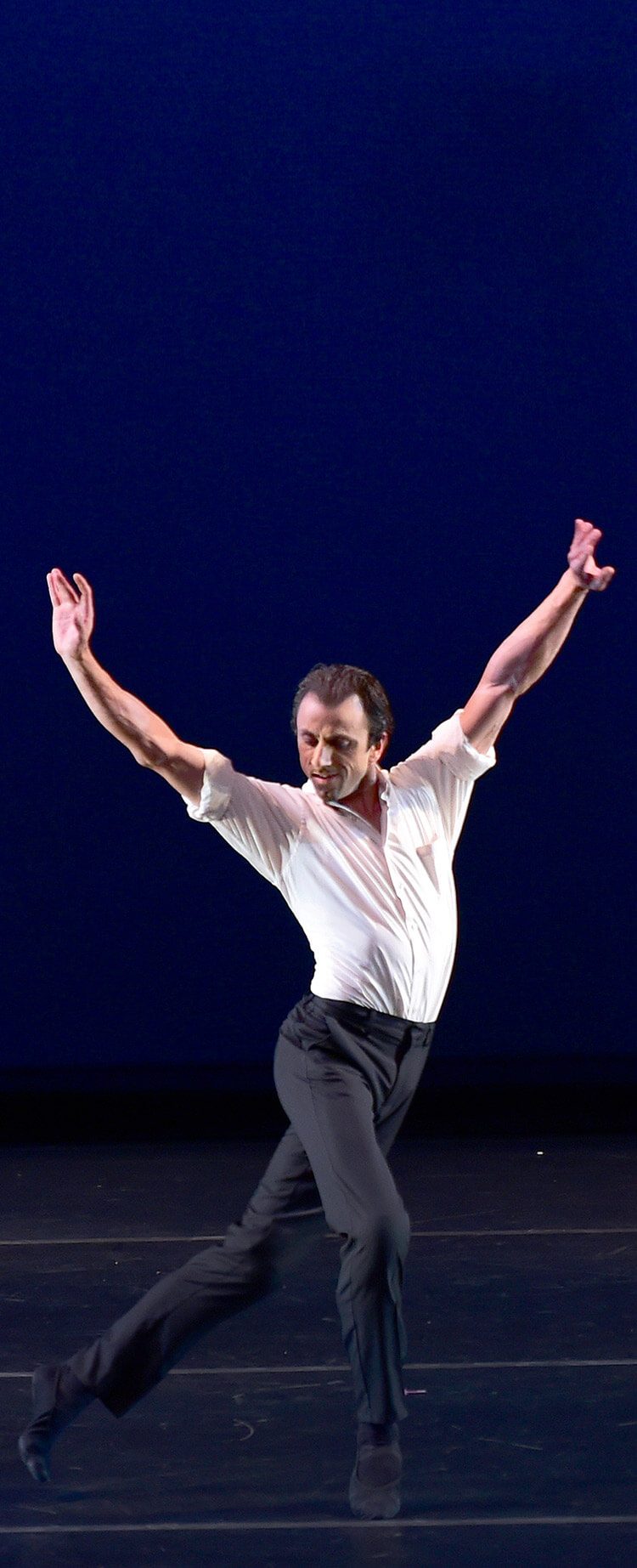 Header Photo
Dan Roberge in Songs by Cole
Mariah Miranda Photography