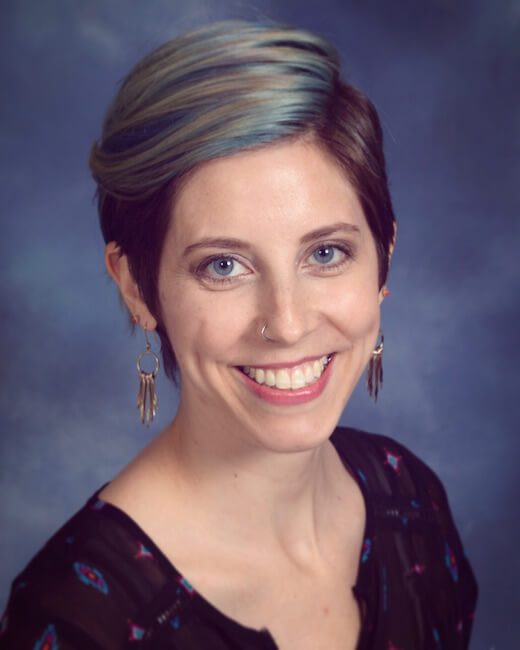 COSTUME DESIGNER, BEKAH NETTEKOVEN TELLO
Costume Designer, Rebekah Nettekoven Tello, grew up in Hershey, Pennsylvania before heading to Ohio where she studied comprehensive theatre and creative writing. Having been in the DC area for nearly ten years she has spread her creative fingers across several artistic and academic opportunities. She has a master's degree in Theatre History and Literary Criticism from The Catholic University of America where she focused on the intersection of performance and medicine in 18th century London. She has written for DC Theatre Scene reviewing the Fringe Festival, taught elementary and middle school students through CAREActor, and provided costume research for designers. Rebekah joined The Washington Ballet five years ago as a wardrobe assistant after some time at the Shakespeare Theatre Company. While at TWB she has had the privilege of working with designers such as Vandal and Christine Darch, as well as assisting on the build of Annabelle Lopez Ochoa's Prism, and Septime Webre's Alice (In Wonderland), The Sun Also Rises, and Sleepy Hollow. This is Rebekah's sixth season working with Chamber Dance Project and her first foray into costume design with Songs by Cole. Her design work is the culmination of years spent upcycling and experimenting with curtains, lampshades, vintage finds, and thrifted treasures to create garments with a touch of history that tickle her senses.
LIGHTING DESIGNER, MAJA WHITE
MAJA E. WHITE has designed lighting for opera, theatre, and dance nationally and internationally. She has worked with the Bolshoi, Kirov, and Royal Danish Ballets; Seattle Opera, San Francisco Opera, Utah Festival Opera, Baltimore Opera, and Washington National Opera; Kanji Segawa, Francesca Harper, Alexandra Damani, and Robert Battle. She is an assistant professor at the University of Richmond and a member of United Scenic Artists 829 and the International Association of Lighting Designers. This is Maja's sixth season with Chamber Dance Project.
(photo by Michael Bailey)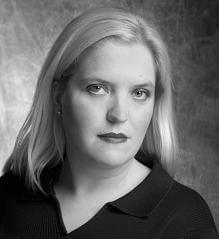 Header Photo
Francesca Dugarte with the dress designed by Bekah Nettekoven Tello in Songs by Cole
Mariah Miranda Photography