Learn more about Chamber Dance Project's guest artists below!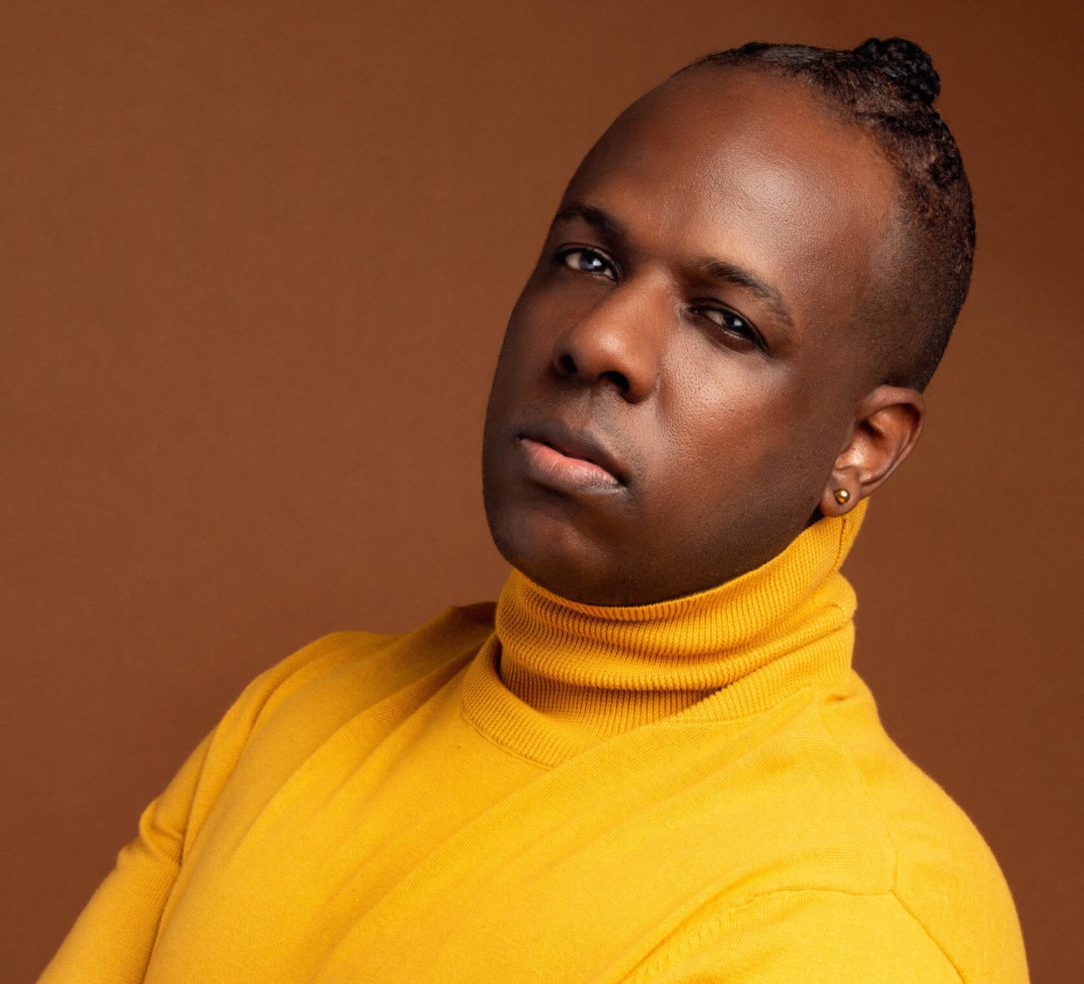 TOMMIE-WAHEED EVANS
2021 Guggenheim Fellow Tommie-Waheed Evans is a black dance maker, born and raised in Los Angeles, California, amidst racial divide, gang warfare, and earthquakes. His work explores blackness, spirituality, queerness and liberation. He began his formal training with Karen McDonald before receiving a fellowship at the Ailey School, and a Master of Fine Arts in Choreography from Jacksonville University. He has toured and performed nationally and internationally as a company member of Lula Washington Dance Theater, Complexions Contemporary Ballet and Philadanco. Since 2004, he has created more than 50 original dance works that range widely in scope, length, tone and subject matter. waheedworks, his Philadelphia based dance company, is the primary vehicle for his creative research. The company's mission is to create a radically collaborative body of work that speaks to the human condition. His work brings together urban street dance styles and contemporary dance vocabulary through bold and raw movements propelled by gospel music and polyrhythmic sounds. He has also been commissioned to create works for BalletX, Dallas Black Dance Theatre, PHILADANCO, Verb Ballets, Ballet Memphis, The University of the Arts, Boston Conservatory at Berklee, Lula Washington Dance Theatre, Louisville Ballet, among others. He has received accolades and honors including 2020 Center of Ballet and Arts resident fellow, 2019 Princess Grace Honoraria Award in Choreography, New Music Project Grant, Howard Gilman Foundation Fellowship, Joffrey Ballet Winning Works 2019, and Ballet Memphis New American Dance Residency 2019.
Photo by German Ayala Vazquez
JOE GONZALEZ
Born and raised in Boston Massachusetts, Joe González started dancing at the age of 13 at the Roxbury Center Performing for the Arts and is a high school graduate from Boston Arts Academy as a dance major. Joe has participated in programs such as; Boston Conservatory's summer intensive, American Dance Festival, Bates Dance Festival, and SpringBroad Danse Montreal in 2010 and 2011.
González received his Bachelor's in fine Arts from Boston Conservatory and has premiered many works in their choreography showcases. González has commissioned 3 works for Bryn Mawr College in 2018, 2020, and 2022 and for Boston Conservatory at Berklee WinterWorks in 2021 and 2022. And commissioned work for Rowan University's "making good trouble production." González has toured nationally and internationally as a performing artist with Philadanco! (The Philadelphia Dance Company) and Jo-Mé Dance Arts Inc. as choreographer/ Co-founder and Executive Artistic Director. He has also toured and performed as a former member with Anna Myer and Dancers and Prometheus Dance. Gonzalez has also danced with #DBdanceProject, Putty Dance Project, Dance IQUAIL, and Waheed Works and continues his work as a performing artist, choreographer, and Artistic Director of Philadanco's 3rd Company (D/3). Joe was announced as the 2020/21 DanceVisions Artist in Resident at the Performance Garage and awarded the John Andrew Ross Award for Theater Excellence and two-time nominated for the Frankie awards for Outstanding Choreography. He is Currently, a dance professor at Temple University and Georgian Court University as well as a dance educator at the Boston Arts Academy, a high school for the visual and performing arts, González continues to push forward as an emerging choreographer.
Photo by Kaskon Photography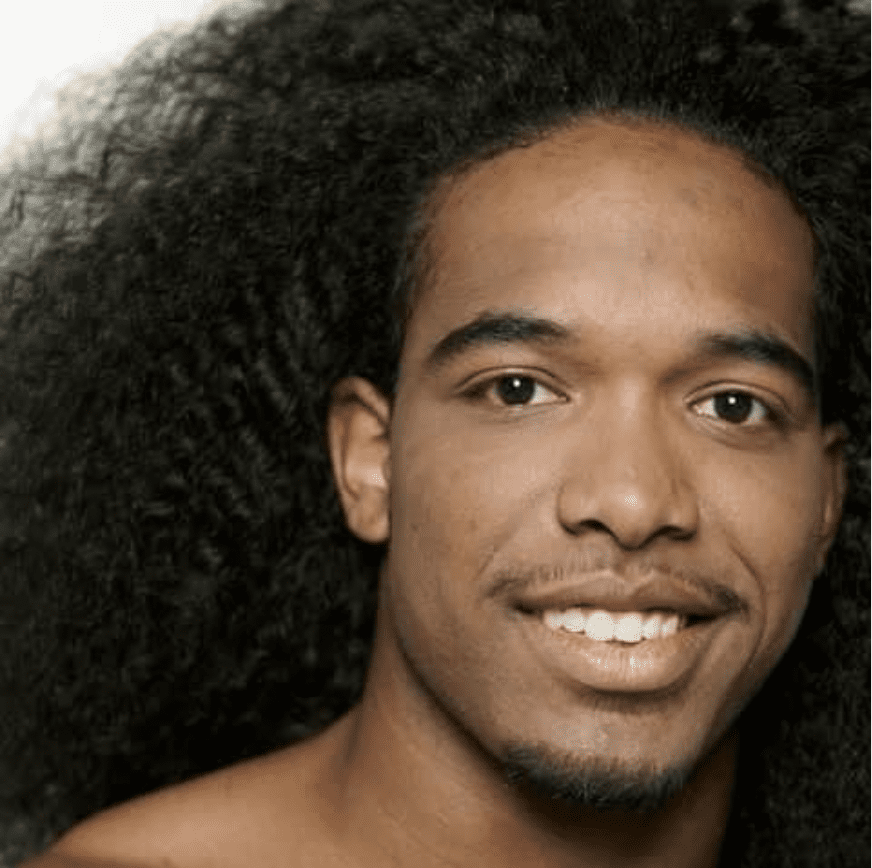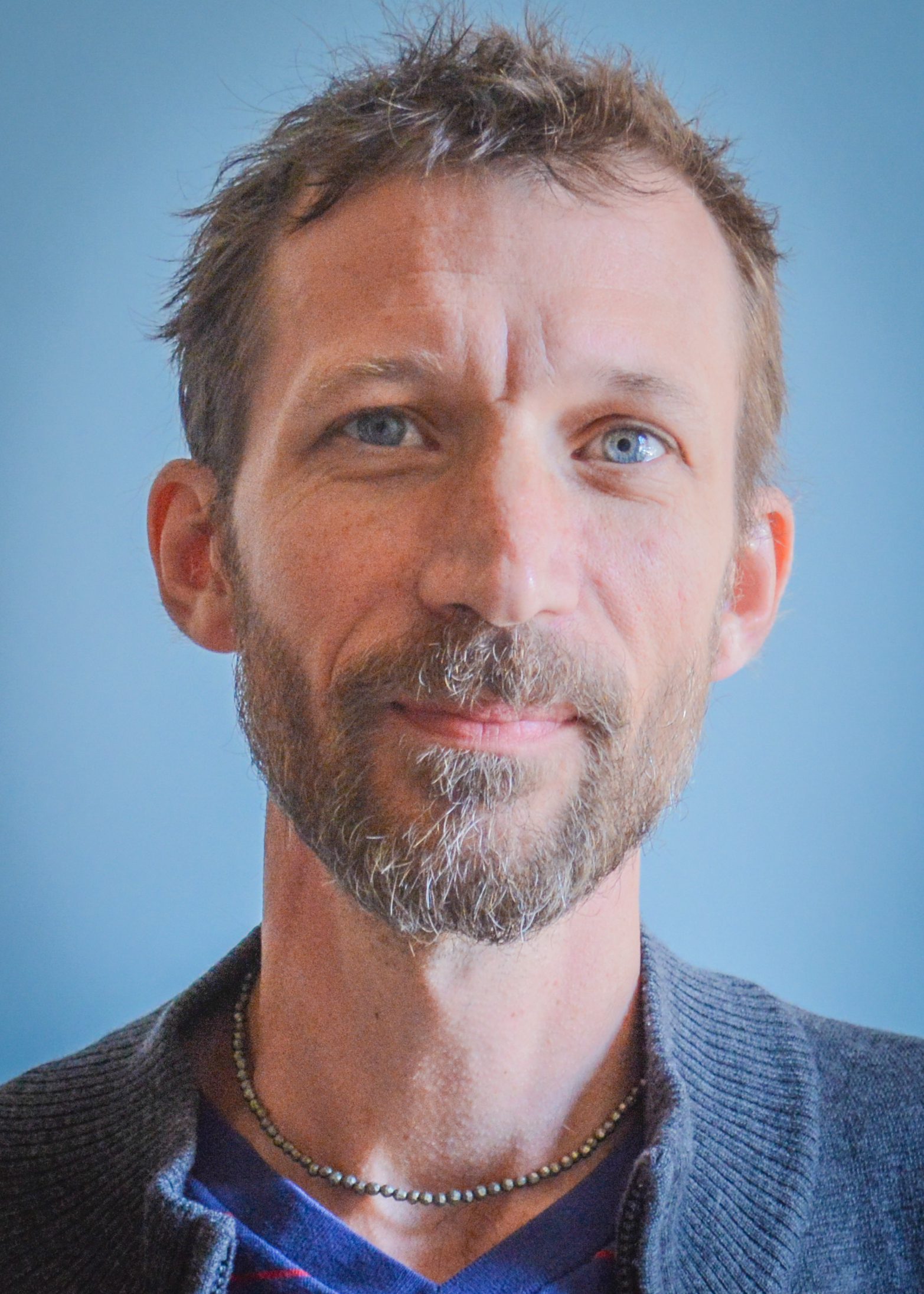 JIMMY GARVER
Composer, Prufrock and Gatsby
Jimmy Garver has over 17 years of experience creating sound designs and composing music for live performance, films, and art installations. He works primarily with composed sound and the spoken word, often mixing the timbres of acoustic instruments and human voices with synthetic audio to sculpt imagined textures and environments.
Jimmy's work has been heard at and/or commissioned by Pushkin Industries, Ballet Hispanico/Apollo Theatre, Lincoln Center's Dance On Camera festival, the Smithsonian Institute, Microsoft Research, Descript Inc., UMO Ensemble, BAM, PS-122, Joyce SoHo, 92nd St. Y Harkness Dance, Bearnstow, Atlantic Theatre Company, Chamber Dance Project, Woolly Mammoth Theatre Company, Signature Theatre (DC), Folger Theatre Company, Studio Theatre Company (DC), A Contemporary Theatre, Whitman College, Georgetown University, Bowdoin College
Some previous collaborators include Kimberly Bartosik/daela, Diane Coburn Bruning/Chamber Dance Project, Shana Cooper, Katie Pearl & Lisa D'Amour, Michael Garces, Derek Goldman, Elizabeth Klob/UMO, Peter Kyle, Duncan Macmillan, Annabelle Lopez Ochoa, Mary Stuart Masterson, linn meyers, David Muse, Christopher Petit, Aaron Posner, Kameron Steele, Matthew Torney, Eric Tucker, and Yury Urnov.
Photo by Daniel Corey
MATT TORNEY
Originally from Belfast, Matt Torney worked as a freelance director in Ireland before moving to the United States in 2006 to complete an MFA in directing at Columbia University. Matt have directed extensively in New York, regionally in the USA, and internationally, and my productions have been nominated for numerous awards.
Matt directs both new plays and dynamic productions of classics, with a focus on deep work with actors, and creating vivid imagery through design. Recent work includes Doubt by John Patrick Shanley (nominated for three Helen Hayes Awards), If I Forget by Steven Levenson (nominated for three Helen Hayes Awards), MotherStruck! by Staceyann Chin (nominated for 2 Helen Hayes Awards including 'Best Production'), and The Hard Problem by Tom Stoppard.
Matt is currently the artistic director of Theatrical Outfit (TO), a 44-year-old professional theatre company located in the heart of downtown Atlanta whose mission is to produce world class theatre that starts the conversations that matter. Theatrical Outfit believes in Authentic Storytelling that creates a place to have hard conversations about topics that are relevant to our community; A Celebration of Place that honors Atlanta's rich history while laying the foundation for its future; and Living Our Values by supporting justice, equity, and dignity for each person in our community. Prior to joining Theatrical Outfit, Matt was the Associate Artistic Director of Studio Theatre, one of the leading contemporary theatre companies in DC. Before that Matt was the Director of Programming for Origin Theatre, an Off-Broadway company whose mission is to bring the best of European new writing to the USA.  Additionally, from 2007 to 2015 Matt was an Associate Director of Rough Magic in Dublin, one of Ireland's leading independent theatre companies for over 30 years. He am also a part time lecturer at the University of Maryland in the School of Theatre.
Photo by Teddy Wolff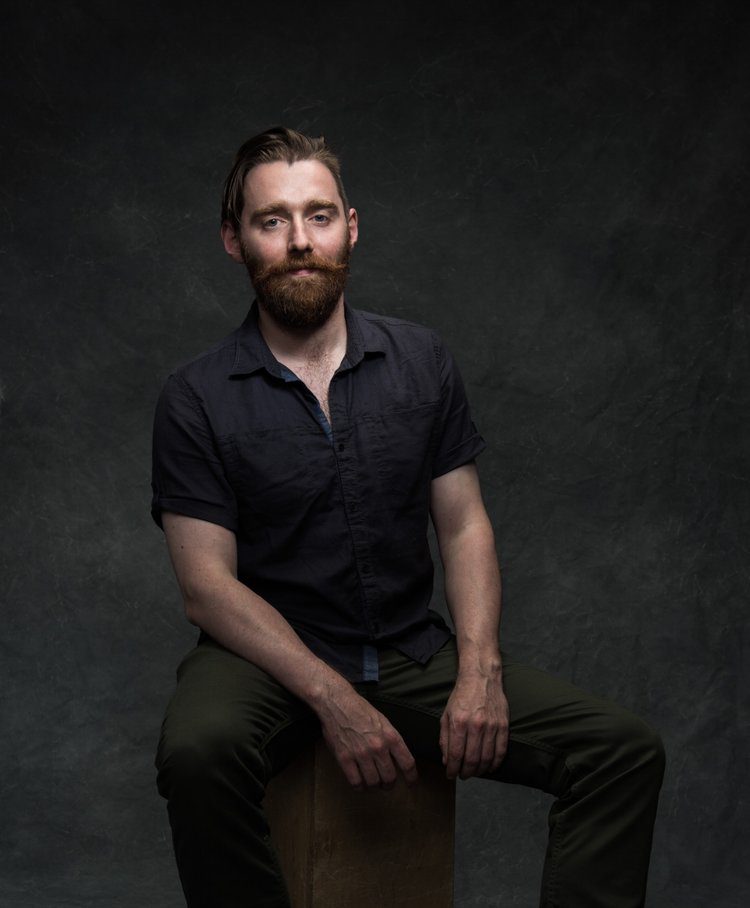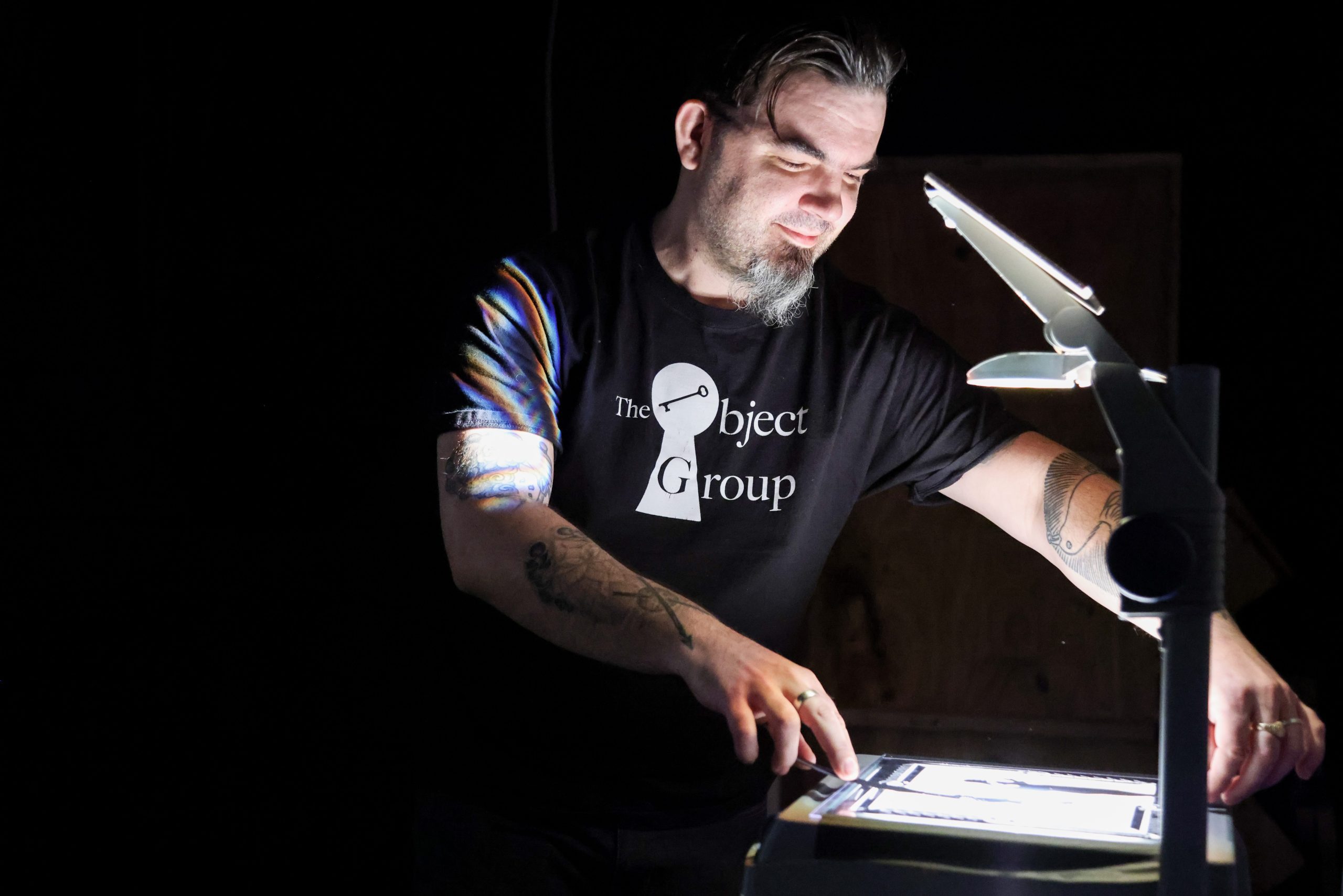 MICHAEL HAVERTY
Puppeteer, Gatsby
As Producing Artistic Director of The Object Group, Michael Haverty writes, directs, and produces original, multidisciplinary collaborations, theatrical and cinematic adaptations of literature and history, and creative education blending puppetry, film, and public scholarship. Michael was Co-Artistic Director at 7 Stages Theatre from 2012-2017, where he founded / curated the Curious Encounters Festival of Interactive Performance. Michael was Artistic Associate at the Center for Puppetry Arts from 2002-2012, writing and directing puppet theatre for adults, teens, and the very young. At the CPA, Michael was program director of the Xperimental Puppetry Theater program for nine years, supporting / curating the work of emerging puppetry artists. Michael has created new work for the Alliance Theatre, Georgia Aquarium, High Museum of Art, Dad's Garage Theatre, Actor's Express, Kennesaw State University, and the Goat Farm Arts Center. BA in Theatre from Sarah Lawrence College, MA from Georgia State University in Creative and Innovative Education. Current PhD student at GSU in Early Childhood Education, with a focus on critical scholarship and pedagogy in the arts.
Photo by Casey Gardner
BENJAMIN WENSEL
Cellist
A native of Western New York, SFC Benjamin Wensel earned degrees from the Cleveland Institute of Music and Eastman School of Music, where he served as assistant to renowned pedagogue Alan Harris. Equally important to his musical education were performances in seminars and master classes for members of the Cleveland, Guaneri, Juilliard, Miami and Ying quartets; chamber music studies with Peter Salaff and members of the Audubon and Cavani Quartets; and solo master classes with David Soyer, Clemens Michael Hagen, Steven Isserlis and Michel Strauss. Wensel has performed with the Baltimore Symphony Orchestra, National Symphony Orchestra, ProMusica Chamber Orchestra, Rochester Philharmonic, Syracuse Symphony, and has been a member of The U.S. Army Strings, Orchestra and String Quartet since 2003. Additionally, Wensel appears with many of the fine local ensembles in the National Capital Region. Dedicated to the creation and promotion of new music, Wensel performed the world premieres of more than 20 works written by established and emerging American composers as a founding member of the Tarab Cello Ensemble and participated in the ensemble's residencies at Princeton University, Stetson University, and the University of South Florida. He currently coaches for the 9th Street Chamber Music, Quartet Intensive program as well as maintaining a private studio in Fairfax, Virginia. Grateful to be an active member of the innovative arts community of the Capital region, Wensel performs regularly as the cellist of the Mellifera Quartet. He can be heard on recordings produced by Bridge, Delos, Harmonia Mundi, RM Records, and Summit.
Header Photo
Silhouettes of our dancers in Songs by Cole
Photo by Eduardo Patino.NYC
ANDILE NDLOVU
Andile Ndlovu of Johannesburg, South Africa, began his training in Latin American and ballroom dance at the age of ten. At 15, he began training in ballet under Martin Schöenberg, director of Ballet Theatre Afrikan. In 2007, Andile performed with South African Ballet Theatre, and went on to dance with Cape Town City Ballet and tied for First Place in the contemporary category of the 2008 South African International Ballet Competition. Andile was part of the 15-year anniversary tour of Step Afrika! as a guest artist, performed his collaborative choreography solo with Gregory Vuyani Maqoma in Beyond Skin and was a part of the South African version of Queen with Mzansi Production. He recently choreographed Guardian of the Pool which was performed by The Washington Ballet Studio Company. Andile is in his seventh season with The Washington Ballet after having danced with the Studio Company for one year. Exit Wounds was created on Andile in 2014 with Chamber Dance Project premiered in Baltimore. Andile returns to Chamber Dance Project for his second season this year. He is sponsored by Kay Kendall and Jack Davies, Carmen Liebeler and Maureen Berk.
(Photo by Theo Kassenas)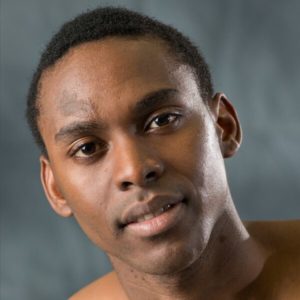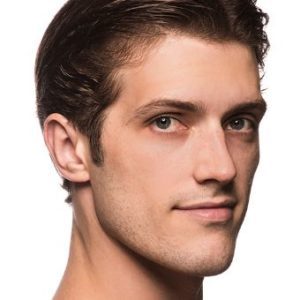 PATRIC PALKENS
Born in Boston, Patric Palkens began his training at the age of four at his mother's studio. Studying primarily jazz, tap, and hip-hop, Patric competed in many competitions across the United States. His introduction to ballet came in the form of a scholarship to train with the School of Ballet of the Municipal Theater of Santiago, Chile. After which he trained with Pacific Northwest Ballet, Ballet Chicago, and the Orlando Ballets Second Company. Upon joining the main company of the Orlando Ballet Patric performed in many world premieres by Director Robert Hill. After joining Cincinnati Ballet in 2011, Palkens quickly rose through the ranks to Soloist after only a few short months. Following a last-minute stand-in—and wildly successful— performance as Romeo in 12-13's Romeo & Juliet, Palkens was promoted to Senior Soloist. Premiering in works by George Balanchine, Alejandro Cerrudo, Annabell Lopez Ochoa, Ma Cong, Devon Carney, James Kudelka, Adam Hougland, Septime Webre, Victoria Morgan and Val Caniparoli. At the age of twenty-five Patric left Cincinnati ballet to dance with the Landestheater of Salzburg Austria, only to return to Cincinnati one year later. This is Patric's second season as a Principal Dancer. Patric joined Boston Ballet in 2017. This is will be Patric's second season with Chamber Dance Project and is sponsored by Deborah and Bruce Downey.