CONTEMPORARY BALLET.
LIVE MUSIC.
Chamber Dance Project, dancers & musicians, is a company of professional artists dedicated to redefining contemporary ballet. The partnership of live music and ballet in intimate settings heightens the impact on audiences. We are dedicated to sharing our art and exposing it to a diverse audience not otherwise afforded the opportunity.
Our work is a celebration of outstanding artists and designers collaborating on works with contemporary relevance and resonance. We commission and perform new and contemporary works by outstanding choreographers and composers in collaboration with dancers and musicians. We utilize the intimate and interactive settings of the rehearsal studio, educational classroom, and theater to share our creative process.
From NYC to DC, Chamber Dance Project's artists have made their mark in the contemporary ballet world. The company unveiled three world premieres in June 2020, and we approach our eighth season in Washington with more innovative works in store.
Julia Erickson and Francesca Dugarte in Prufrock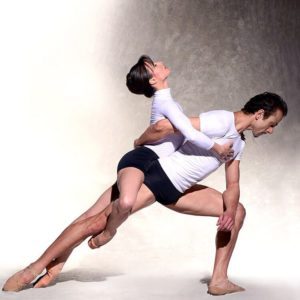 OUR TEAM
Chamber Dance Project is built on the creativity, drive and ambition of our staff.
Diane Coburn Bruning
| Founder and Artistic Director
Shannon Sheridan
| Development Associate
Troy Riemer
| Marketing and Design Director
The production Chant was spectacular.The ladies of N Street had a wonderful time. All in all, there were about 25 women and 8 support staff. Thank you so much for the opportunity for the women to experience your dancers and choreography. Just wonderful!

Susan

I was at the matinee performance on Saturday and was thoroughly happy and moved. This was also my first time at one of [Chamber Dance Project's] performances so I was glad I tried something new. I love the Washington Ballet, so that connection was what caught my attention.

Markus Williams

I DID NOT WANT IT TO END!!! Especially the second half when the singers approached and took us into another world altogether with their vocals and the performers on stage.  It was a VERY unique experience.

Alice Krikorian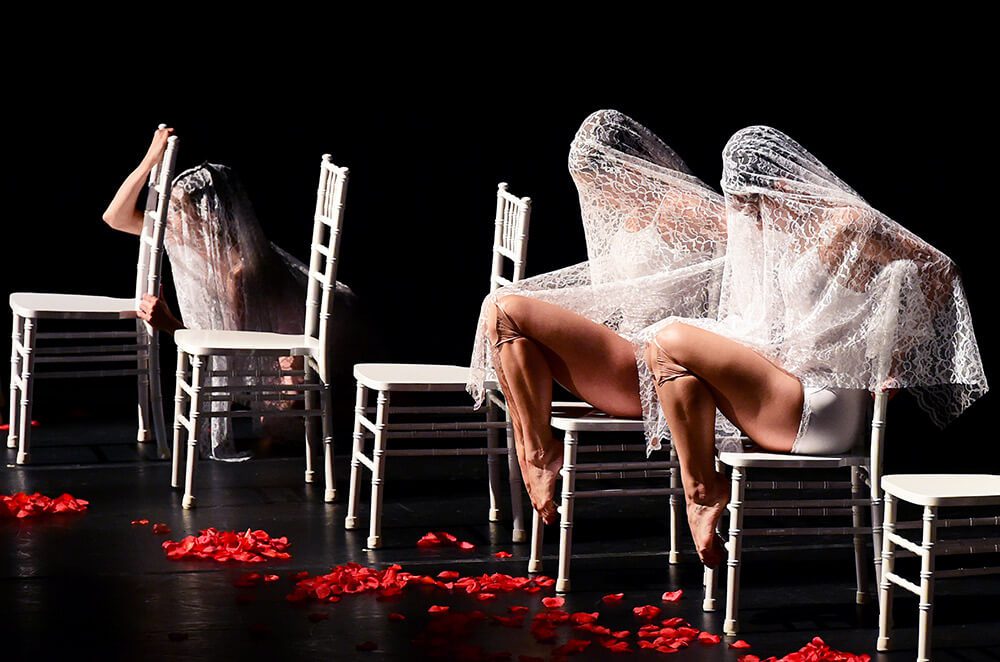 Header Photo
Julia Erickson, and Francesca Dugarte in Prufrock
Mariah Miranda Photography