CHAMBER DANCE PROJECT IN THE PRESS
For press inquiries, please contact our Publicist Julie Chase at jchase@chasepr.com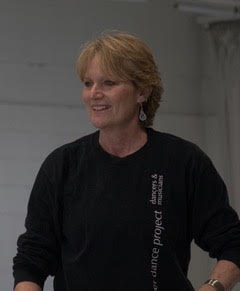 Artistic Director Diane Coburn Bruning in action. Photo by Virginia Quesada.
Spring Arts Preview: D.C.'s Women Cultural Leaders Speak Out
By Kate Oczypok – March 7, 2022
THE GEORGETOWNER: D.C. should have a "spring awakening" of sorts after two long years of Covid. What are you most looking forward to for your institution this season?
DIANE COBURN BRUNING: Bringing together artists, patrons and audiences for new work live in the theater. I'm very excited about the June 16 premiere of our new Gatsby ballet — unusual in that in addition to dancers and musicians, we're incorporating shadow puppets, films and moving screens. This is a collaboration with the same creative team who created Prufrock three years ago.
GEORGETOWNER: What led you to become a leader in your organization? Tell us a bit about your career trajectory and inspirations along the way?
DCB: In New York circa 2000, after years as a freelance choreographer with ballet, opera and theatre companies, I decided to put a stake in the ground on a few things I wasn't seeing in our field: live music always in collaboration with musicians sharing the stage with us. Also, a focus on new work bringing artists and designers in for works by artists of our time. As a project company, we employ ballet dancers during their summer and winter layoffs. This makes me very happy — it is too short of a career for them not to be working and creating for so long every year. I didn't see anyone else doing this so I decided I had to do it myself. We started in the summers in New York and then we moved the company to D.C. in 2014 and have expanded our theatre work and gone into the creation of dance films as well.
GEORGETOWNER: What are the biggest challenges for your organization?
DCB: Getting the word out about Chamber Dance Project. People tend to become passionate about what we do once they know about us and see us in rehearsal and performance — we tend to put most of our resources into the artists and work but I think we need to get a few huge billboards and signs on the sides of buses for our June season!
GEORGETOWNER: How do you feel being among the first women to lead an arts institution?
DCB: I have never thought about my gender in doing anything, I don't see it as either an accolade or detriment. For me it is about the excellence and impact of the work.
GEORGETOWNER: What are you most proud of accomplishing while serving in your position?
DCB: Providing the opportunity to create and share powerful and commanding new works with artists, patrons and audiences. Come see us in June!
Reposted from The Georgetowner.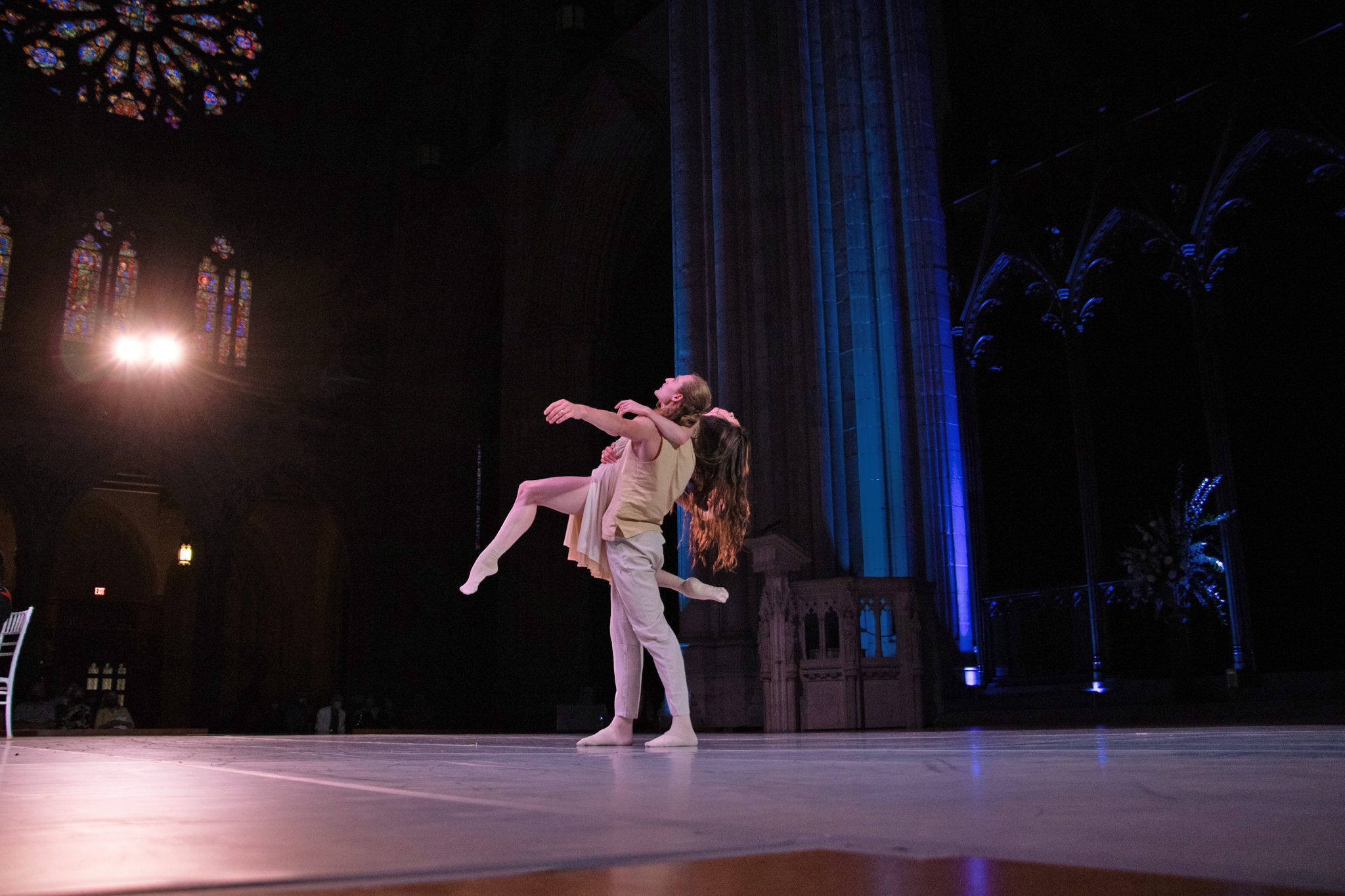 Grace-Anne and Austin Powers of the Chamber Dance Project in performance of Dwellings at the Washington National Cathedral. Photo by Troy Riemer.
Chamber Dance Project takes bold step back to normalcy
An evening of choreography titled 'Tear the Edge,' featuring four world premieres, comes to National Cathedral Sunday, July 18.
By Lisa Traiger – July 16, 2021
In the past 16 months, as a society we have been collectively torn asunder — cut off from face-to-face contact with family, friends, coworkers and from live, in-person art experiences. As performers — musicians, singers, actors, dancers — take careful first steps to return to studios and stages, it remains hard to determine if those torn edges can be fully repaired.
An evening of new choreography titled Tear the Edge demonstrates a bold step back to normalcy. The premiere performance was held indoors in the chandeliered ballroom of the Beaux Arts mansion near Dupont Circle, the Perry Belmont House, before an audience of about 60 unmasked ticket buyers.
Diane Coburn Bruning created Chamber Dance Project in 2017 to fill a void in the dance community. While the region receives frequent visits from some of the best world-class companies, and its home team, The Washington Ballet, wields a hefty season of classics and contemporary works, Chamber Dance focuses on smaller chamber-size pieces — as its name suggests — to an eclectic selection of classical and 20th- and 21st-century musical choices, performed live. Bruning's model for the small part-time troupe takes advantage of the typical big ballet company off-season. Thus, her dancers spend the year at professional companies like The Washington Ballet and BalletMet, Milwaukee Ballet, Pittsburgh Ballet, among others. Bruning brings them together for an intensive rehearsal period and the brief summer season, often performed in unexpected locations rather than traditional theater spaces. Thus the glorious Perry Belmont House.
The July 14, 2021, program featured a remarkable four world premieres, including the opener, Alight, by white-hot choreographer Claudia Schreier, who received promising notices for her work for Dance Theatre of Harlem at the Kennedy Center, pre-pandemic, of course. The work for five, using a contemporary classical string quartet composed by Chris Rogerson, sets the dancers in whirling thrums and slicing scissorslike jumps. The two women, in point shoes and sleek earthy-toned leotards, get carried and manipulated singly and together by the three men. Schreier is a George Balanchine acoclyte and it shows in the complexity of the partnering work she devises, the splicing legs, and the little daisy chains as three, four, or all five connect and carve spatial paths.
While Balanchine's works are frequently described as plotless, perhaps it's better to say storyless but not meaningless, for movement and gesture carry meaning and viewers make their own interpretations. Alight doesn't tell a story, but at this moment it feels like a flight, away from stasis, darkness, and isolation. What Schreier hasn't yet finessed is Balanchine's sage notion of paring down his choreographic masterpieces, in the way Coco Chanel advised her clients to remove one piece of jewelry or scarf before leaving. Sometimes Schreier could as well.
Bruning's Four Men shares a different energy, a bit more grounded, playful, and physically competitive, as the quartet — Christian Denice, Davit Hovhannisyan, Alexander Sargent, and Graham Feeny — slides and slips, dives and tumbles to selected Boccherini trios. While the demeanor is playful, with heavy-footed stomps, falls, and what I would call a "butt pirouette," other moments allowed these guys to display more graceful notes, careful balances, petite footwork more commonly danced by women, and care in partnering their fellow men.
Dancer Christian Denice contributed two works, Arriving, a pas de deux to a cello solo by Phillip Glass, and Dwellings, a complex group work using a score for the Kronos Quartet with sections contributed by Stephan Thelen, Aftab Darvishi, and Glass. Dwellings draws subtly on modern dance's loose-limbed release technique as the three women and three men favor looser torsos, as the sock-clad dancers slip and swoop across the space in canon and unison as the music swells their arms meandering like ribbons before they settle. With dancers clad in tones of gray — women in chiffon dresses, the men in slacks and tunics — Dwellings suggests a shifting community, but there's an added effect with the hair-ography: dancers finally let their hair down, and especially the women's long locks added a sensual, free feeling to the piece.
Aside from his choreographic contributions, Denice also performed Bruning's Sarabande, a lush and enticing solo. The choreographer brought out Denice's innate qualities as a powerfully grounded, compact performer. With his feet massaging the floor, he locomoted without taking a step. His gestures occasionally subtly semaphoric, sometimes shape and define the emptiness. Here the focus eschews the physical virtuosity of ballet technique, allowing Denice to home in on his innate qualities as a grounded, powerful mover.
The program allowed the string quartet to shine without dance: on violin was Sally McLain and Karin Kelleher, Jerome Gordon played viola, and Todd Thiel, cello. McLain shared Jesse Montgomery's "Rhapsody No. 1" solo; the quartet plucked and strummed through Benjamin Britten's "Playful Pizzicato."
Reposted from DC Metro Theater Arts.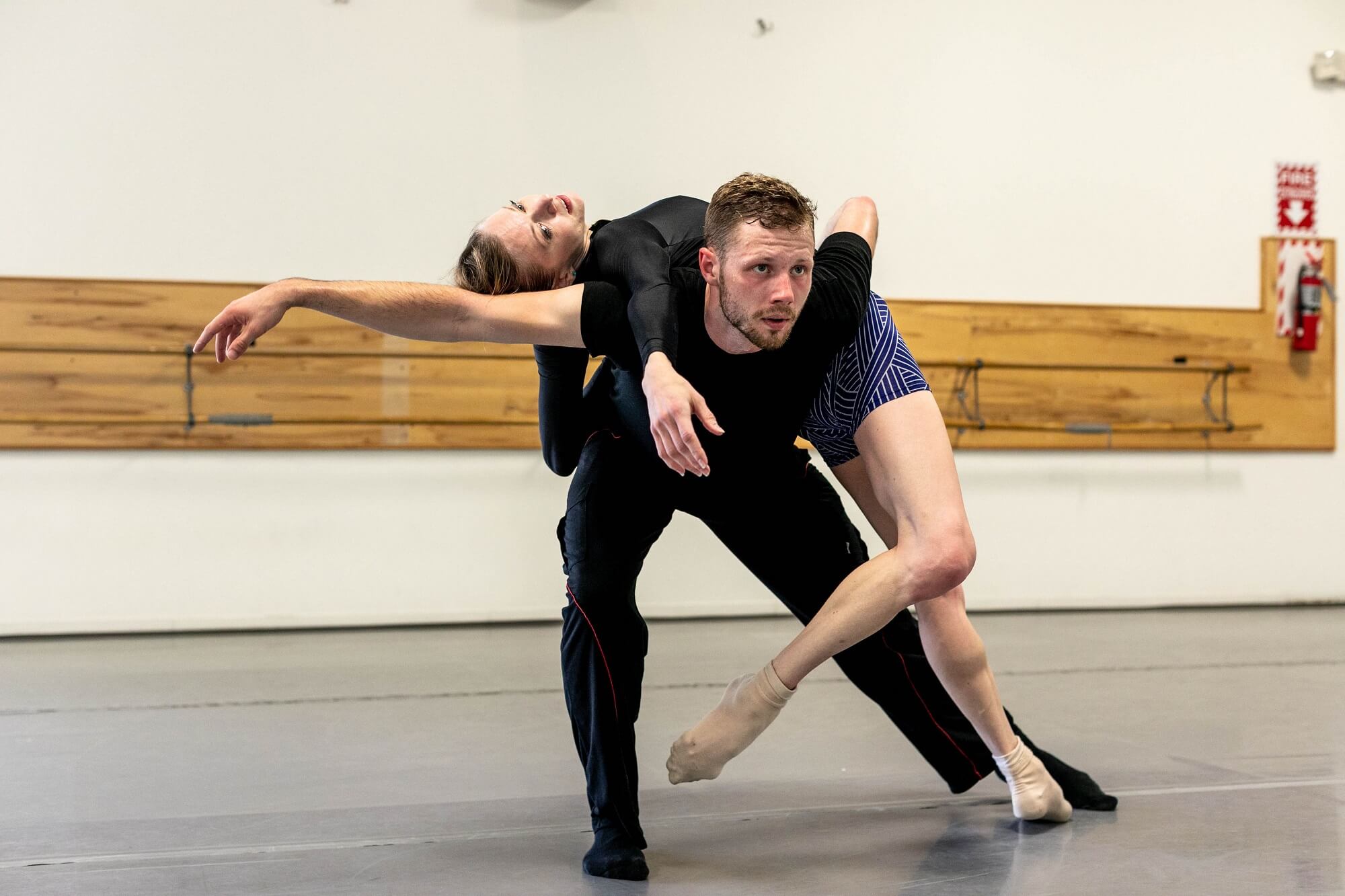 Julia Erickson and Alex Sargent of the Chamber Dance Project rehearse Arriving, which will have its world premiere during the contemporary ballet company's summer season in D.C., July 14-17. Photo by Mariah Miranda.
FOR IMMEDIATE RELEASE:
July 3, 2021
Contact: Rae Holliday, (202) 320-5134, rholliday@opendoorinc.com
Chamber Dance Project Announces Its Return to Live Performances with Four World Premieres This July
Washington's premier contemporary ballet company brings the art form to two iconic venues for the first time
WASHINGTON, D.C. – Today, Chamber Dance Project, Washington's premier contemporary dance company now in its eighth season, announced its return to live performances with its summer season featuring four world premieres. The season, Tear the Edge, runs July 14-17 in two iconic Washington venues that are presenting ballet for the first time – the ballroom of the Perry Belmont House (July 14-15) and the All Hallows Amphitheater at the Washington National Cathedral (July 17).
In its Tear the Edge summer season, Chamber Dance Project (CDP), under the artistic direction of Diane Coburn Bruning, goes beyond the stage – and the expected – to discover new places and new works that reveal exciting dimensions of innovation and intimacy. By experiencing contemporary ballet with a live string quartet in these beautiful, non-traditional venues, Washington audiences will be brought to the edge of the art.
The season will be highlighted by four world premieres:
Dwellings, with choreography by Christian Denice and music by Stephan Thielen, Aftab Darvishi and Philip Glass;
Alight, with choreography by Claudia Schreier and music by Chris Rogerson;
Arriving, with choreography by Christian Denice and music by Philip Glass;
Four Men, with choreography by Bruning and music by Luigi Boccherini.
Other highlights of Tear the Edge include the D.C. premiere of Sarabande, with choreography by Bruning and music by Benjamen Britten, and Rhapsody, with music by Jesse Montgomery. The program for both venues is the same with the exception of Sarabande (Perry Belmont only). Additional information about the repertoire for each venue is available online. CDP's Tear the Edge season features its full company of professional artists – eight dancers, four musicians and two designers.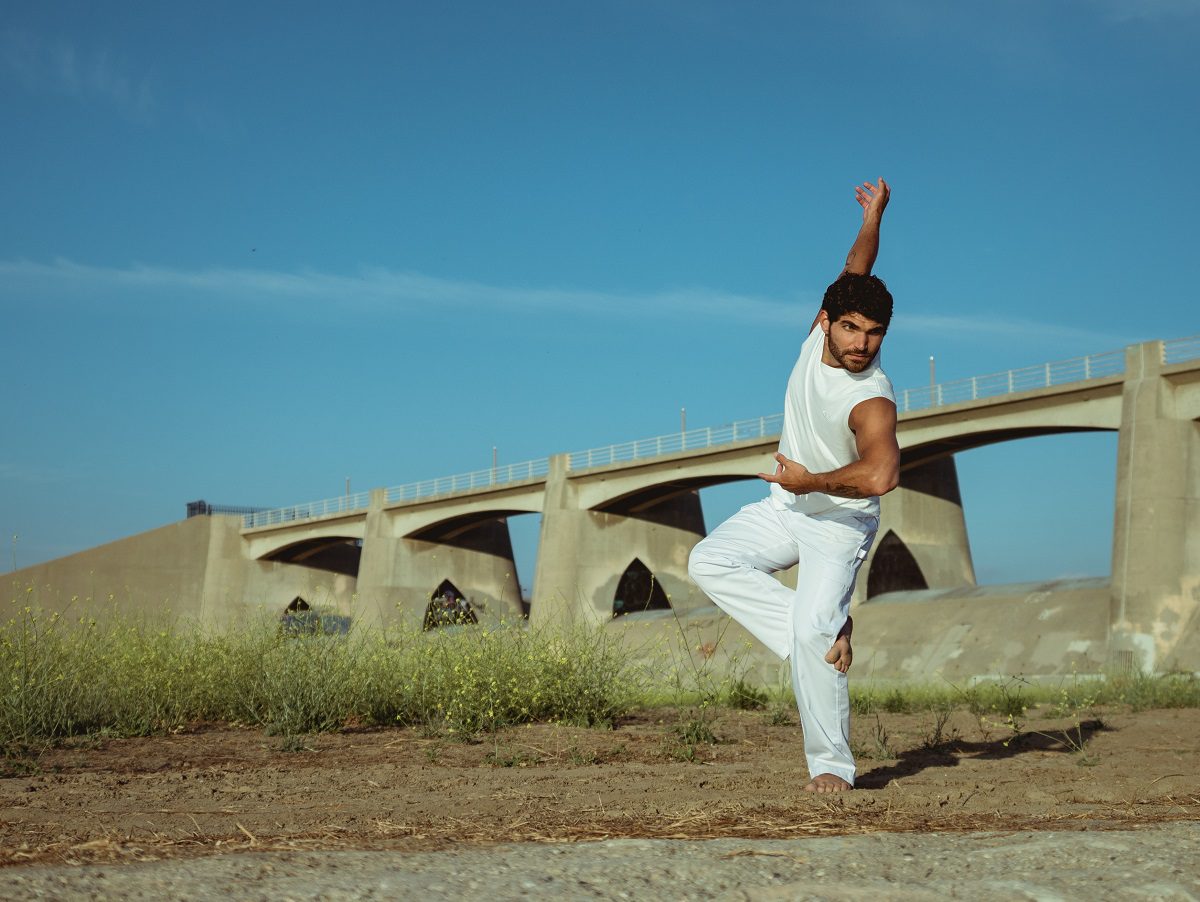 FOR IMMEDIATE RELEASE:
July 21, 2020
Contact: Michelle Tabnick, (646) 765-4773, michelle@michelletabnickpr.com
D.C.'s Chamber Dance Project Reaches
Beyond the Stage From Coast to Coast
To Film New Ballets
Filming will be taking place in four U.S. cities for
free online streaming July 31 and September 24
Chamber Dance Project, Washington's premier contemporary ballet company, presents New Works 2020 (& beyond). Chamber Dance Project reaches beyond the stage—and the expected—to present virtual performance events that showcase our artists with exciting new dimensions of innovation and intimacy. You have the best seats in the house (your own) for a program of new works and repertory favorites performed in outdoor settings across the country.
The free screenings of new works will take place online on July 31 and September 24, 2020. CDP conducted virtual indoor and outdoor rehearsals and performances in four cities with its eight dancers, three choreographers, and a commissioned music score for a new dance film. Three guest videographers worked with dancers in Los Angeles; Columbus, Ohio; and Milwaukee to film the ballets that will be screened on July 31, 2020, at 7:00 pm EDT. Additional cities involved in the production of a new dance film to be shown online on September 24, 2020, at 7:00 pm EDT include Pittsburgh and Washington, D.C. Both screenings will be presented nationally. Reserve a free ticket at chamberdance.org/beyond or call 202-499-2297 for more information.
The ballets are being staged remotely for online streaming and to build new repertoire for CDP's June 2021 theatre season while ensuring the health of both audience members and performers. In addition to the outdoor shoots with professional videographers, the dancers will be filmed themselves in their homes in their home cities. The July screening, the outdoor performance is at the Sepulveda Dam in Los Angeles and in Milwaukee at an art museum.
"Embracing the new realities of a world living under pandemic, CDP's New Works 2020 (& beyond) looks to offer audience members a unique and memorable virtual performance experience that they can take to heart every bit as much as if they were seated in a theater. Perhaps even more so, as they will be part of a global audience sharing in the creativity of CDP's fabulous artists together," said international arts writer and critic Steve Sucato.
The programming on July 31 includes world premiere screenings of contemporary ballets Berceuse with Luz San Miguel and Davit Hovhannisyan (Milwaukee), Sarabande featuring dancer and choreographer Christian Denice (Los Angeles), and In the Silence with Emmy Award-winner Grace-Anne Powers and Austin Powers (Columbus). It will also include a preview of a new work, Dwellings, created during the July virtual rehearsals.  Preceding the ballets will be a live red carpet pre-show with the dancers, filmmakers, and Artistic Director, Diane Coburn Bruning.
The programming on September 24 includes a world premiere of the new film that will incorporate seven of the company's dancers and will be a collaboration by the creators of last season's acclaimed Prufrock: choreographer Diane Coburn Burning, and composer James Bigbee Garver working with award-winning producer and filmmaker David Hamlin. The evening will also include the first public screening of a film made of Exit Wounds with the original cast. In keeping with the positive and creative outlook of CDP founder, Diane Coburn Bruning, there will be another "red carpet" pre-show before the film.
Berceuse
Choreography: Diane Coburn Bruning
Music: Benjamin Godard
Dancers: Luz San Miguel and Davit Hovhannisyan
Guest Videographer: Rachel Malehorn
In the Silence
Choreography: Cooper Verona
Music: Psalom by Arvo Pärt
Dancers: Grace-Anne Powers and Austin Powers
Guest Videographer: Jennifer Zmuda
Sarabande
Choreography: Diane Coburn Bruning
Music: Benjamin Britten (Sarabande from Simple Symphony)
Dancer: Christian Denice
Premiere: 2006 in New York with Chamber Dance Project, dancer Victor Quijada
Guest Videographer: Aaron Cota
About the Dancers
Christian Denice is in his first year with Chamber Dance Project.  He has worked with Odyssey Dance Theatre, River North Dance Chicago, Company E, Montgomery Ballet, BODYTRAFFIC, the Cambrians, and Les Ballets Jazz de Montreal. Christian has spent the past two years on faculty with the Joffrey Academy of Dance and Hubbard Street Dance Chicago's HS Pro Program. As a choreographer, he has created new works for Odyssey Dance Theatre, LEVELdance Chicago, DanceWorks Chicago, Interlochen Center for the Arts, METdance too, the Los Angeles Contemporary Dance Company, Visceral Dance Chicago, Missouri Contemporary Ballet, Western Michigan University, METdance Houston, Modern America Dance Company, Modas Dance, SALT II, Wylliams/Henry Contemporary Dance Company, and Eisenhower Dance Detroit. Christian is the 2015-2016 winner of the University of South Florida's Echo Choreographic Competition and the 2016 winner of the Joffrey Academy's Winning Works Choreographic Competition. In April 2016, Christian directed and choreographed a short dance film entitled "the watchers" filmed by Salt Lake City-based videographer Bryce Johnson. He is a certified Power Vinyasa yoga instructor and teaches for CorePower Yoga. Recently, Christian had the opportunity to re-stage KOSMOS by Andonis Foniadakis on the dancers of the National School of Dance in Athens, Greece.
Davit Hovhannisyan is in his seventh season with Chamber Dance Project. | Born in Armenia, Davit Hovhannisyan began dancing at the age of six, and four years later he was accepted into the National Ballet School of Armenia on a full scholarship. At the age of 16, he began his professional career with the Armenian National Ballet Company. After arriving in the United States he received critical acclaim dancing with numerous companies throughout the country and joined Milwaukee Ballet in 2004. He is a principal dancer with Milwaukee Ballet where he is in his ninth season. He has danced many principal roles such as Romeo in Romeo & Juliet, Basilio in Don Quixote, Rudolfo in La Boheme, the title role in Dracula, Oberon in A Midsummer Night's Dream, Captain Hook/Mr. Darling in Peter Pan, Prince Solor in La Bayadere, Tamino in The Magic Flute, Captain Phoebus in The Hunchback of Notre Dame, Prince Siegfried in Swan Lake, Moon Prince in Scheherazade, Franz in Coppélia, and leads in The Nutcracker, as well as numerous leads in contemporary ballets. Davit has worked with contemporary choreographers including Michael Pink, Stephen Mills, Bruce Wells, Diane Coburn Bruning, Trey McIntyre, Margo Sappington, Kathryn Posin, and Mark Godden, among many others. This is Davit's fifth season with CDP and he is sponsored by Reina and Brad Brekke.
Austin Powers is in his first season with Chamber Dance Project.  He is a native of Portland, OR, began his ballet training at the age of 5. He trained on full scholarship at Houston Ballet Academy, San Francisco Ballet School, Alonzo King LINES Ballet School, the Center for Movement Arts, and the San Francisco Conservatory of Dance.
Mr. Powers began his professional career in 2014 as a trainee with Ballet San Jose, and the following year was a silver medalist at the Youth America Grand Prix competition. He joined BalletMet in 2015, where he has been performing for 5 seasons.
He has danced original choreography by Cooper Verona, Myles Thatcher, Edwaard Liang,  Matthew Neenan, Dalia Rawson, Mads Eriksen, and Grace-Anne Powers. Some of his favorite roles have been Tybalt in Edwaard Liang's Romeo and Juliet, 18+1 by Gustavo Ramirez Sansano, Interplay by Gerome Robbins, Symphonic Dances by Liang, Fool's Paradise and After the Rain by Christopher Wheeldon, Cacti by Alexander Ekman, and Herr Drosselmeyer in Gerard Charles' The Nutcracker.
He has also collaborated with his wife, Grace-Anne, to choreograph and dance several works for San Jose's Commons arts festival, and an original production of Amahl and the Night Visitors for Opera Project Columbus.
Grace-Anne Powers is in her first season with Chamber Dance Project.  A Pennsylvania native, she is currently an artist with BalletMet. She began her ballet training at Central Pennsylvania Youth Ballet and continued her studies at The Art of Classical Ballet in Pompano Beach, FL with Magaly Suarez. Prior to joining BalletMet in 2015, she was a dancer at Ballet San Jose, a soloist at La La La Human Steps in Montreal and a principal soloist with the Cuban Classical Ballet of Miami. She has performed a large repertoire of principal roles in the classics including Giselle, Swan Lake, La Bayadere, Don Quixote, Sleeping Beauty, Romeo and Juliet, Carmen, Esmeralda, Raymonda, and Le Corsaire, among others. With La La La Human Steps, she performed in New Work choreographed by Edouard Lock, which premiered in Amsterdam in 2011 and then toured internationally for the following two years. She has also had the pleasure of dancing works by George Balanchine, Jerome Robbins, Edwaard Liang, William Forsythe, Twyla Tharp, Ohad Naharin, Paul Taylor, Val Caniparoli, Dwight Rhodin, Yuri Zhukov, Amy Siewert, Andrea Schermoly, Alex Ketley, Gustavo Ramirez Sansano, Micheal Pink, Matthew Neenan, Alberto Alonso, Jorge Garcia, among others. Ms. Powers has received awards, including the Jury Award at Shanghai IBC in China and a Silver Medal at the World Ballet Competition in Orlando. She was also nominated for Pointe magazine's "The Standouts of 2018" for her interpretation of Edwaard Liang's Giselle. Ms. Powers has also been involved in several film projects for BalletMet including "In Tandem" and "Becoming Violet", for which she received an Emmy Award.
Luz San Miguel is in her seventh season with Chamber Dance Project. | Born in Madrid, Spain, Luz San Miguel received her training at Carmina Ocana Ballet School, and on a scholarship at the Municipal Institute of Ballet in Antwerp, Belgium. Prior to joining Milwaukee Ballet, she danced with BalletMet, Charleston Ballet Theater, Tulsa Ballet, Dresden Ballet, and Leipziger Ballet in Germany. She has performed as a guest artist in Italy, Spain, Switzerland, Belgium, Germany, Portugal, and several cities in the United States. Luz has performed leading roles in ballets by John Cranko, George Balanchine, John Neumeier, Nacho Duato, Anthony Tudor, Stanton Welch, Uwe Scholz, Glen Tetley, Paul Taylor, Lila York, and Jerome Robbins among others. During her time with Milwaukee Ballet, she has performed roles such as Lucy in Dracula, Clara and Marie in The Nutcracker, Odette/Odile in Swan Lake, Kitri and Matador Lady in Don Quixote, Tinker Bell in Peter Pan, Swanhilda in Coppélia, the lead roles in Cinderella, Esmeralda, Romeo & Juliet and La Bohème. Luz is returning for her sixth season with Chamber Dance Project. She is sponsored by June Hajjar and Laura and Randy Moorhead.
About Diane Coburn Bruning
In 2000, choreographer Diane Coburn Bruning founded Chamber Dance Project, dancers & musicians in New York with her conviction that dance should be performed with live music, that smaller venues afforded a more intense experience and that sharing the creative process engages audiences on a deeper level. In 2013 she moved the company to Washington, DC.
Diane is an award-winning choreographer who has worked with dance, theatre, and opera companies throughout the U.S. and abroad. She has received a Guggenheim Fellowship, two fellowships from the National Endowment for the Arts, two fellowships New York Foundation for the Arts, the McKnight National Fellowship, a Dewar's Young Artist Award, fellowships from Sundance Film Institute, Yale University School of Drama, Leopold Schepp Foundation and Virginia Commission on the Arts, and a Strauss Fellowship. She has also received support from Meet the Composer, the Harkness Foundation, New York State Council for the Arts, Heathcote Foundation, David Howard Foundation, and The Carlisle Project.
Diane has worked with Atlanta Ballet, Pacific Northwest Ballet, Pennsylvania Ballet, Boston Ballet, Juilliard Dance Ensemble, American Repertory Ballet, Milwaukee Ballet, Joffrey II, Nashville Ballet, Aspen Ballet, Ballet Chicago, Ballet Memphis, Daghdha Dance (Ireland), Minnesota Ballet, Chautauqua Ballet, Woolly Mammoth Theatre, and Studio Theatre among others. Her popular Ramblin' Suite, her collaboration with The Red Clay Ramblers, was commissioned by Atlanta Ballet and performed by Milwaukee Ballet. She has worked on productions with Pittsburgh Opera, Glimmerglass Festival, and four with Washington National Opera at Kennedy Center. Vogue Television did a feature on her and Dance Magazine named her as one of "25 to Watch." Diane's works appeared in the International Ballet Festival in Colombia, South American, and her major work, Boots, was premiered near Berlin with Ballett Magdeburg.
She has done commercial work for top brands and names including Nickelodeon, People Magazine, Lord and Taylor, and Lladro. She has done theatrical work for Studio Theatre, Woolly Mammoth Theatre, and  Shakespeare Theatre Company. While working at Shakespeare Theatre Company she worked alongside director Michael Kahn, receiving a Helen Hayes nomination for her work on the musical Improbable Frequencies. She has been a guest artist at over twenty-five conservatory and university dance departments including several times for Juilliard and Tisch/NYU. She has been a teaching artist for Lincoln Center Institute and New York City Ballet and has served on many grant panels. Diane directed the Craft of Choreography Conference and helped found the Pacifica Choreography Project; she has led choreographic workshops throughout the country
Graduating with honors from Butler University's Jordan College of Arts, she later received their Alumni Achievement Award. She holds a Masters in Choreography from NYU and studied composition privately with Bessie Schoenberg and music with Juli Nunlist. For a year Diane studied with renowned designers Jennifer Tipton and Ming Cho Lee on a post-graduate fellowship from Yale University School of Drama.
About Chamber Dance Project
Award-winning choreographer and Artistic Director Diane Coburn Bruning founded Chamber Dance Project upon her conviction that dance should be a collaboration between dancers and musicians, and that when artists' share the creative process with audiences, it deepens the audience's experience. The company commissions and performs new and contemporary works by outstanding choreographers and composers in collaboration with dancers and musicians (who appear together onstage). In past years, CDP performers shared their creative process with open rehearsals; this year's virtual season aims to provide the same connection between audience and artist. Most ballet companies in the U.S. offer only a 35-38 week contract. Chamber Dance Project hires its dancers during the January and June-July lay-off periods common with other companies, bringing dancers virtually from all over the country to work in Washington DC.
Chamber Dance Project is supported by the National Endowment for the Arts, Bloomberg Philanthropies, DC Commission on Arts and Humanities, KPMG, The Share Fund, Nora Roberts Foundation, and Macy's.
(30)
Photo Cut Line:  Chamber Dance Project, Washington's premier contemporary ballet company, is presenting New Works 2020 (& beyond). The free screenings of new works will take place online on July 31 and September 24. Dancer and choreographer Christian Denise will be featured in the July 31 world premiere of Sarabande filmed outdoors in Los Angeles.
Photo Credit: Owen Scarlett
The production Chant was spectacular.The ladies of N Street had a wonderful time. All in all, there were about 25 women and 8 support staff. Thank you so much for the opportunity for the women to experience your dancers and choreography. Just wonderful!

Susan

I was at the matinee performance on Saturday and was thoroughly happy and moved. This was also my first time at one of [Chamber Dance Project's] performances so I was glad I tried something new. I love the Washington Ballet, so that connection was what caught my attention.

Markus Williams

I DID NOT WANT IT TO END!!! Especially the second half when the singers approached and took us into another world altogether with their vocals and the performers on stage.  It was a VERY unique experience.

Alice Krikorian
Header Photo
Dan Roberge, and Shacara Rogers in Songs by Cole
Mariah Miranda Photography