DIANE COBURN BRUNING
In 2000, choreographer Diane Coburn Bruning founded Chamber Dance Project, dancers & musicians in New York City guided by a conviction that dance should be performed with live music, that smaller venues afford a more intense experience for viewers and performers alike, and that sharing the creative process engages audiences on a deeper level. In 2013 she moved the company to Washington, D.C.
Diane is an award-winning choreographer who has worked with dance, theatre, and opera companies throughout the U.S. and abroad. She has received a Guggenheim Fellowship, two fellowships from the National Endowment for the Arts, two fellowships New York Foundation for the Arts, the McKnight National Fellowship, a Dewar's Young Artist Award, fellowships from Sundance Film Institute, Yale University School of Drama, Leopold Schepp Foundation and Virginia Commission on the Arts, and a Strauss Fellowship. She has also received support from Meet the Composer, the Harkness Foundation, New York State Council for the Arts, Heathcote Foundation, David Howard Foundation, and The Carlisle Project.
Diane has worked with Atlanta Ballet, Pacific Northwest Ballet, Pennsylvania Ballet, Boston Ballet, Juilliard Dance Ensemble, American Repertory Ballet, Milwaukee Ballet, Joffrey II, Nashville Ballet, Aspen Ballet, Ballet Chicago, Ballet Memphis, Daghdha Dance (Ireland), Minnesota Ballet, Chautauqua Ballet, Woolly Mammoth Theatre, and Studio Theatre among others. Her popular Ramblin' Suite, her collaboration with the Red Clay Ramblers, was commissioned by Atlanta Ballet and performed by Milwaukee Ballet. She has worked on productions with Pittsburgh Opera, Glimmerglass Festival, and four with Washington National Opera at the Kennedy Center. Vogue Television did a feature on her, and Dance magazine named her as one of "25 to Watch." Diane's works appeared in the International Ballet Festival in Colombia, South America, and her major work Boots was premiered near Berlin with Ballett Magdeburg.
She has done commercial work for top brands and clients including Nickelodeon, People magazine, Lord and Taylor, and Lladro. She has done theatrical work for Studio Theatre, Woolly Mammoth Theatre, and Shakespeare Theatre Company. At Shakespeare Theatre Company she worked alongside director Michael Kahn, receiving a Helen Hayes Award nomination for her choreography of the musical Improbable Frequencies. She has been a guest artist at more than 25 conservatory and university dance departments, including several times for Juilliard and Tisch/NYU. She has been a teaching artist for Lincoln Center Institute and New York City Ballet and has served on many grant panels. Diane directed the Craft of Choreography Conference, helped found Pacifica Choreography Project, and has led choreographic workshops throughout the country
Graduating with honors from Butler University's Jordan College of Arts, she later received their Alumni Achievement Award. She holds a master's in choreography from NYU and studied composition privately with Bessie Schoenberg and music with Juli Nunlist. Diane studied for a year with renowned designers Jennifer Tipton and Ming Cho Lee on a post-graduate fellowship from Yale University School of Drama.
(Photo by Tim Coburn)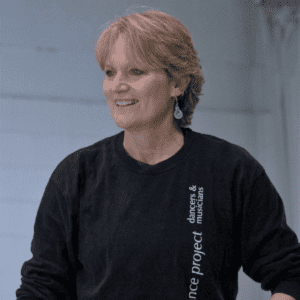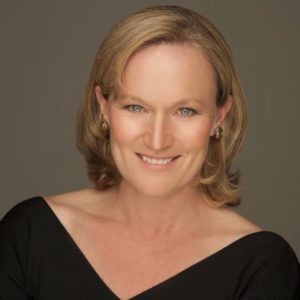 Header Photo
Dan Roberge, Patric Palkens, and Davit Hovhannisyan in Chant
Photo by Eduardo Patino.NYC