"Dancers use movement to create art. Musicians use sound. People don't realize how important breath and movement are for musicians to communicate and convey expression to one another. It's one of the reasons that such intimate collaboration between dancers and musicians is possible for this project."
Karin Kelleher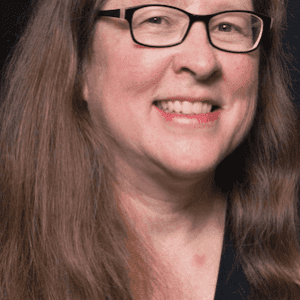 SALLY MCLAIN
VIOLINIST
Violinist Sally McLain received her Bachelor and Master of Music degrees with High Distinction from Indiana University, where she studied with and was assistant to James Buswell. Critically hailed as a "violinist with lots of style" (Washington Post), she has performed as soloist to critical acclaim in a variety of venues that include the Clarice Smith Center's Gildenhorn Recital Hall, the Kennedy Center's Terrace Theater, he Library of Congress, Lisner Auditorium, National Gallery of Art, and the Smithsonian American Art Museum. She was a member of the Theater Chamber Players, as well as the Potomac String Quartet, which recorded the complete quartets of David Diamond and Quincy Porter for Albany Records. She is a founding and current member of the Left Bank Quartet, which has been praised for its "brilliant focus and timbral variety" (Gramophone magazine). She is also an adjunct chamber music faculty member at the University of Maryland. She was the concertmaster of the Washington Chamber Symphony for ten seasons and is currently concertmaster for Washington Concert Opera and The Washington Ballet. This is Sally's seventh season with CDP.
Photo by Geoff Sheil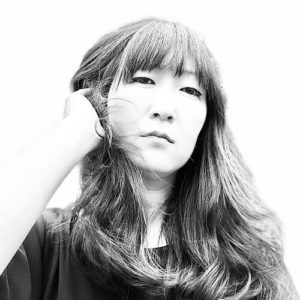 SOPHIA KIM COOK
PIANIST
Born in Montréal, Canada Sophia Kim Cook pursued piano studies first at the Conservatoire de musique du Québec à Montréal, and finishing at McGill University, Schulich School of Music, receiving both her Bachelors with Honours and Masters of Music there. Described as 'a steadying presence at the piano' (Washington Post) and a 'virtuosic piano backbone' (DC Arts Beats), Ms. Kim Cook is a sought out collaborative pianist and orchestral pianist, having played for a myriad of soloists and ensembles, including the National Symphony Orchestra, the Kennedy Center Opera House Orchestra, Maryland Symphony Orchestra, and the Alexandria Symphony Orchestra. She is also a collaborative pianist for many conferences and workshops including the International Trumpet Guild Conference, the American Trombone Workshop, the National Symphony Orchestra Summer Music Institute, and the Fredericksburg Brass Institute. In 2018, she joined the Boulanger Initiative as a Performance Ambassador promoting works by women composers. Sophia was invited to record a CD with the principal trombonist of the San Francisco Symphony, Timothy Higgins which was released in spring 2013. "To talk about the trombone or the pianist individually doesn't do this recording justice. Their collaboration transcends to another level of beauty and artistry. Absolutely Breathtaking."
BOOK OUR STRING QUARTET
Learn more by contacting us info[at]chamberdance.org
JEROME GORDON
VIOLIST
Violist Jerome Gordon enjoys a diversified career as an orchestral, chamber, and studio musician. Prior to moving to Washington, D.C. Mr. Gordon lived in Los Angeles, CA where he performed regularly with the Los Angeles Philharmonic, Santa Barbara Symphony, and Pacific Symphony. He has performed and recorded with numerous artists and continues to work in Los Angeles recording soundtracks for television shows and films.
He was a fellow with the New World Symphony in Miami Beach, FL under the direction of Michael Tilson Thomas. During his tenure in New World he toured Europe performing in concert halls in France, Italy, and Spain. He also performed chamber concerts throughout Italy, and collaborated with members of the Orion String Quartet and the Vienna Philharmonic. In 2014 Mr. Gordon relocated to Washington DC and began playing with the National Philharmonic, Maryland Symphony, Alexandria Symphony Orchestra, and Baltimore Symphony Orchestra.
As a studio musician Mr. Gordon has recorded soundtracks for numerous TV shows, video games, and motion pictures, including such notable titles as Lost, Call of Duty, Star Trek Into Darkness, The Help, Green Book, Frozen 1 & 2, the new live action Lion King, and Minions 2.
On stage Mr. Gordon has performed and recorded with popular artists such as Earth, Wind & Fire, Usher, Jennifer Hudson, Carrie Underwood, Stevie Wonder, and Celine Dion, among others. He recently completed an 8-year run with Celine Dion as a violist in her production in Las Vegas, NV at The Colosseum at Caesars Palace. After the residency he served as the violist in her string quartet and has been touring with Ms. Dion since 2018.
Mr. Gordon received his Bachelor of Music degree and Certificate in Music Business from Northwestern University working primarily with Mr. Roland Vamos. He continued his training at University of Southern California earning a Master of Music degree with Mr. Donald McInnes. This is Jerome's second season with CDP.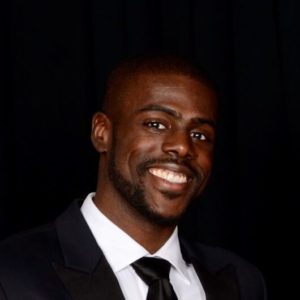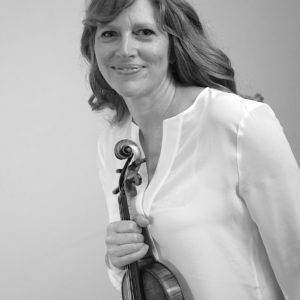 KARIN KELLEHER
VIOLINIST
A classically trained musician, Karin Kelleher has had a varied and successful career in the symphonic world, playing with the Milwaukee Symphony, Milwaukee Ballet Orchestra and Knoxville Symphony, and holding concertmaster positions with the Woodstock Mozart Festival, Washington Opera Society, the Prairie Ensemble, and Racine Symphony.
Currently she performs with local Washington, DC arts organizations, including the Annapolis Symphony, Maryland Symphony, Washington Concert Opera Orchestra, and the National Philharmonic, to name but a few.
In 2015, Karin released her debut album, Melange, independently created, performed and produced with her husband, Mike Kelleher. Classical and jazz influences come together in Mike's charts to form a unique style that reflects their personal and musical life. An active educator, she enjoys working with young performers. She teaches privately, coaches master classes, and participates in school educational programs all over Maryland. This is Karin's second season with CDP. 
TODD THIEL
CELLIST
Todd Thiel is the principal cellist of the Annapolis Symphony Orchestra, associate principal cellist of the National Philharmonic Orchestra and the Maryland Symphony Orchestra, and is also a member of the Harrisburg and Delaware Symphony Orchestras, as well as the Baltimore Chamber Orchestra. He received his Bachelor of Music degree from the Peabody Conservatory as a student of Ronald Thomas. At Peabody, Mr. Thiel studied chamber music with noted faculty including Earl Carlyss of the Juilliard String Quartet, Marian Hahn, Ellen Mack, Robert MacDonald and members of the Peabody Trio. His cello teachers have also included Steven Doane, Anthony Elliot and Michael Haber. He has participated in the Pacific Music Festival in Sapporo, Japan; the Center d'Arts Orford in Quebec, Canada; as well as the Bowdoin, Musicorda, Encore and Chautaqua Music Festivals. He has appeared in performances in Carnegie Hall, the Kennedy Center, the Kimmel Center and Suntory Hall, and has been on tour to Japan, China, England, Scotland, South Africa and Zimbabwe. For five years Mr. Thiel was principal cellist of the New Horizons Chamber Ensemble, a Baltimore-based contemporary music ensemble with which he's been Artist-in-Residence at the Composers' Institute of the Walden School in New Hampshire. As a member of the New Horizons String Quartet, he has recorded for the "Living Artists Recordings" label and the Baltimore Composers' Forum. In addition to performing, Mr. Thiel teaches cello and is on the faculty of Loyola University and the College of Notre Dame of Maryland. This is Todd's second season with CDP.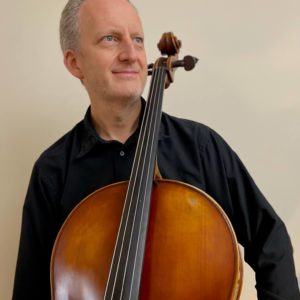 URI WASSERTZUG
GUEST MUSICIAN
Violist Uri Wassertzug has performed professionally in many locations around the world including Alaska, California, and Utah in the U.S. as well as the U.K., Italy, Japan, and New Zealand. Since 1998 he has been a member of the Kennedy Center Opera House/Washington National Opera Orchestra as well as Idaho's Sun Valley Summer Symphony. He occasionally serves as guest principal viola with the National Philharmonic. He has also performed with the San Francisco Opera and Symphony, the National Symphony, the Sacramento Symphony, the Cabrillo Festival, and the California Symphony, among many others.
Uri is a member of the National Chamber Ensemble and appears frequently on the Kennedy Center's Millennium Concerts series. Other chamber music appearances and affiliations have included the New Zealand Festival of Chamber Music, Mozart in Monterey, the Foulger International Music Festival, the Empyrean Ensemble, the Sun Quartet, and the Beau Soir Ensemble. He is on the faculty of George Washington University. His own studies were at the University of Maryland, the Aspen Music Festival (on a fellowship), and the San Francisco Conservatory of Music (awarded the Germaine Prevost Scholarship). Some of his teachers included the members of the Guarneri Quartet, Isadore Tinkleman, and Robert Becker. An aficionado of coffee, Uri has been roasting his own beans for several years. He lives in Virginia with his wife, violinist Elizabeth Field, and their son.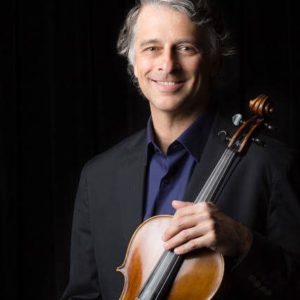 Header Photo
Claudia Chudacoff, Chaerim Smith, Derek Smith, and Sean Neidlinger
Photo by Eduardo Patino.NYC