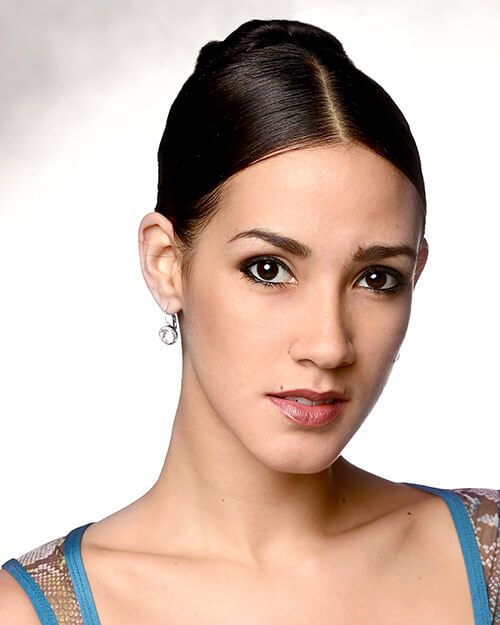 FRANCESCA DUGARTE
Born in Caracas, Venezuela, Francesca Dugarte trained at Academia de Ballet Clasico Nina Novak and La Scala Theatre Ballet School. She has been a principal dancer at Teatro Teresa Carreno, a demi-soloist at Zurich Ballet, a principal dancer at Victor Ullate Ballet, guest artist at Slovakia National Ballet and is currently a member of The Washington Ballet. In 2011, Francesca was a contestant on the reality show, Amici di Maria de Fillippi in Rome. She is the winner of numerous awards including second place in Youth American Grand Prix, second place in Arabesque International Ballet competition in Russia, Jury Award in Jackson Ballet Competition, first place and Presidential Sponsorship Award in Korea's International Ballet Competition, first place in Rieti Danza Festival, and most recently, second place in World Ballet Competition in Orlando. Francesca has danced a wide repertoire of the classics as well as contemporary works by Twyla Tharp, George Balanchine, Victor Ullate, Septime Webre, Trey McIntyre, Val Caniparoli, and Annabelle Ochoa among others. She made her debut with Chamber Dance Project in Diane's pas de deux Berceuse in performances at Peabody Institute, Baltimore in March 2014. This is Francesca's sixth season with CDP and she is sponsored by Liubov and David Keeton.
Photo by Eduardo Patino.NYC
DAVIT HOVHANNISYAN
Born in Armenia, Davit Hovhannisyan began dancing at the age of six and four years later he was accepted into the National Ballet School of Armenia on a full scholarship. At the age of 16, he began his professional career with the Armenian National Ballet Company. After arriving in the United States he received critical acclaim dancing with numerous companies throughout the country and joined Milwaukee Ballet in 2004. He is a principal dancer with Milwaukee Ballet where he is in his ninth season. He has danced many principal roles such as Romeo in Romeo & Juliet, Basilio in Don Quixote, Rudolfo in La Boheme, the title role in Dracula, Oberon in A Midsummer Night's Dream, Captain Hook/Mr. Darling in Peter Pan, Prince Solor in La Bayadere, Tamino in The Magic Flute, Captain Phoebus in The Hunchback of Notre Dame, Prince Siegfried in Swan Lake, Moon Prince in Scheherazade, Franz in Coppélia, and leads in The Nutcracker, as well as numerous leads in contemporary ballets. Davit has worked with contemporary choreographers including Michael Pink, Stephen Mills, Bruce Wells, Diane Coburn Bruning, Trey McIntyre, Margo Sappington, Kathryn Posin and Mark Godden, among many others. This is Davit's fifth season with CDP and he is sponsored by Reina and Brad Brekke.
Photo by Eduardo Patino.NYC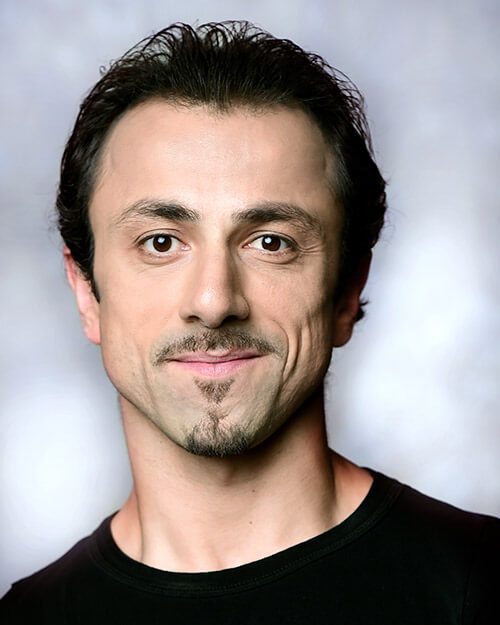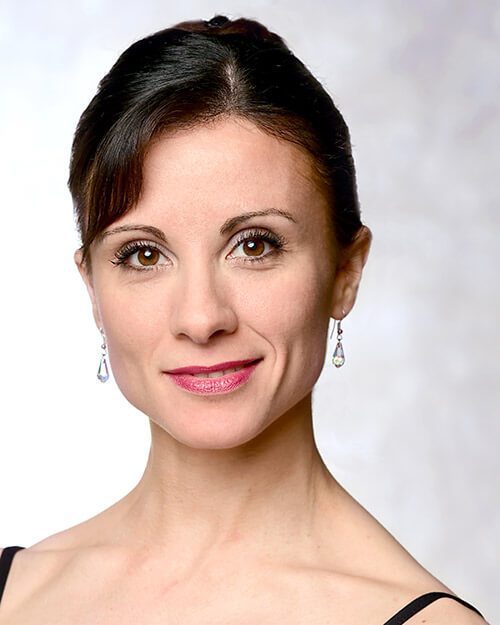 LUZ SAN MIGUEL
Ballet Master and Dancer | Born in Madrid, Spain, Luz San Miguel received her training at Carmina Ocana Ballet School, and on a scholarship at the Municipal Institute of Ballet in Antwerp, Belgium. Prior to joining Milwaukee Ballet, she danced with BalletMet, Charleston Ballet Theater, Tulsa Ballet, Dresden Ballet and Leipziger Ballet in Germany. She has performed as a guest artist in Italy, Spain, Switzerland, Belgium, Germany, Portugal and several cities in the United States. Luz has performed leading roles in ballets by John Cranko, George Balanchine, John Neumeier, Nacho Duato, Anthony Tudor, Stanton Welch, Uwe Scholz, Glen Tetley, Paul Taylor, Lila York and Jerome Robbins among others. During her time with Milwaukee Ballet, she has performed roles such as Lucy in Dracula, Clara and Marie in The Nutcracker, Odette/Odile in Swan Lake, Kitri and Matador Lady in Don Quixote, Tinker Bell in Peter Pan, Swanhilda in Coppélia, the lead roles in Cinderella, Esmeralda, Romeo & Juliet and La Bohème. Luz is returning for her sixth season with Chamber Dance Project. She is sponsored by June Hajjar and Laura and Randy Moorhead.
Photo by Eduardo Patino.NYC
LUIS R. TORRES
Ballet Master and Dancer | Luis is from Mayaguez, Puerto Rico, and is in his eleventh season with The Washington Ballet. Prior to joining The Washington Ballet, Luis was a principal dancer with Ballet Arizona for six years and a soloist with Ballet Theater of Maryland for two years. Many roles have been created on him by choreographers including Moses Pendleton, Ib Anderson, Dwight Rhoden, Septime Webre, and Annabelle Lopez-Ochoa and his repertoire includes featured roles include Snow King, Drosselmeyer and Anacostian Man in The Nutcracker, Tom Buchanan in The Great Gatsby, Lord Capulet in Romeo and Juliet, Captain Hook in Peter Pan and the Cheshire Cat in the world premiere of ALICE. His contemporary roles include the Red Rooster in Christopher Bruce's Rooster, featured dancer in Sueno de Marmol by Annabelle Lopez Ochoa, La Ofrenda, and Wunderland by Edward Liang. Luis began his training in Puerto Rico under the direction of Elizabeth Calero before accepting a scholarship to Point Park University in Pittsburgh. He completed his bachelor's degree of interdisciplinary studies in Dance and Psychology at Arizona State University and is now pursuing a MFA in Dance at George Mason University where he also serves as an Assistant Professor. Luis is returning for his fifth season with Chamber Dance Project.
Photo by Eduardo Patino.NYC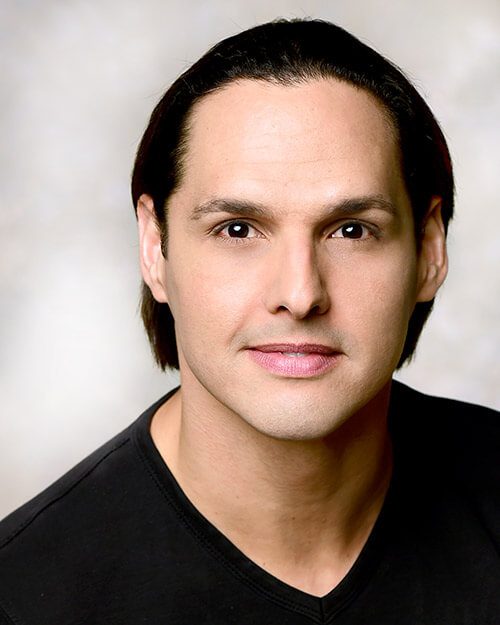 ANDILE NDLOVU
Andile Ndlovu of Johannesburg, South Africa, began his training in Latin American and ballroom dance at the age of ten. At 15, he began training in ballet under Martin Schöenberg, director of Ballet Theatre Afrikan. In 2007, Andile performed with South African Ballet Theatre, and went on to dance with Cape Town City Ballet and tied for First Place in the contemporary category of the 2008 South African International Ballet Competition. Andile was part of the 15-year anniversary tour of Step Afrika! as a guest artist, performed his collaborative choreography solo with Gregory Vuyani Maqoma in Beyond Skin and was a part of the South African version of Queen with Mzansi Production. He recently choreographed Guardian of the Pool which was performed by The Washington Ballet Studio Company. Andile is in his seventh season with The Washington Ballet after having danced with the Studio Company for one year. Exit Wounds was created on Andile in 2014 with Chamber Dance Project premiered in Baltimore. Andile returns to Chamber Dance Project for his second season this year. He is sponsored by Kay Kendall and Jack Davies, Carmen Liebeler and Maureen Berk.
(Photo by Theo Kassenas)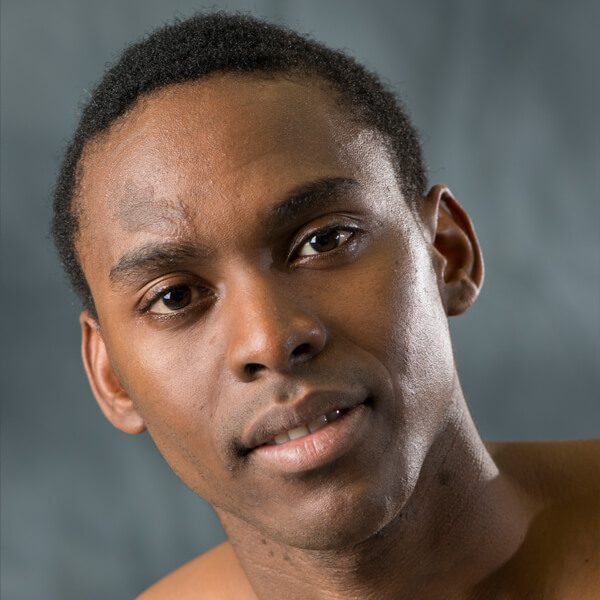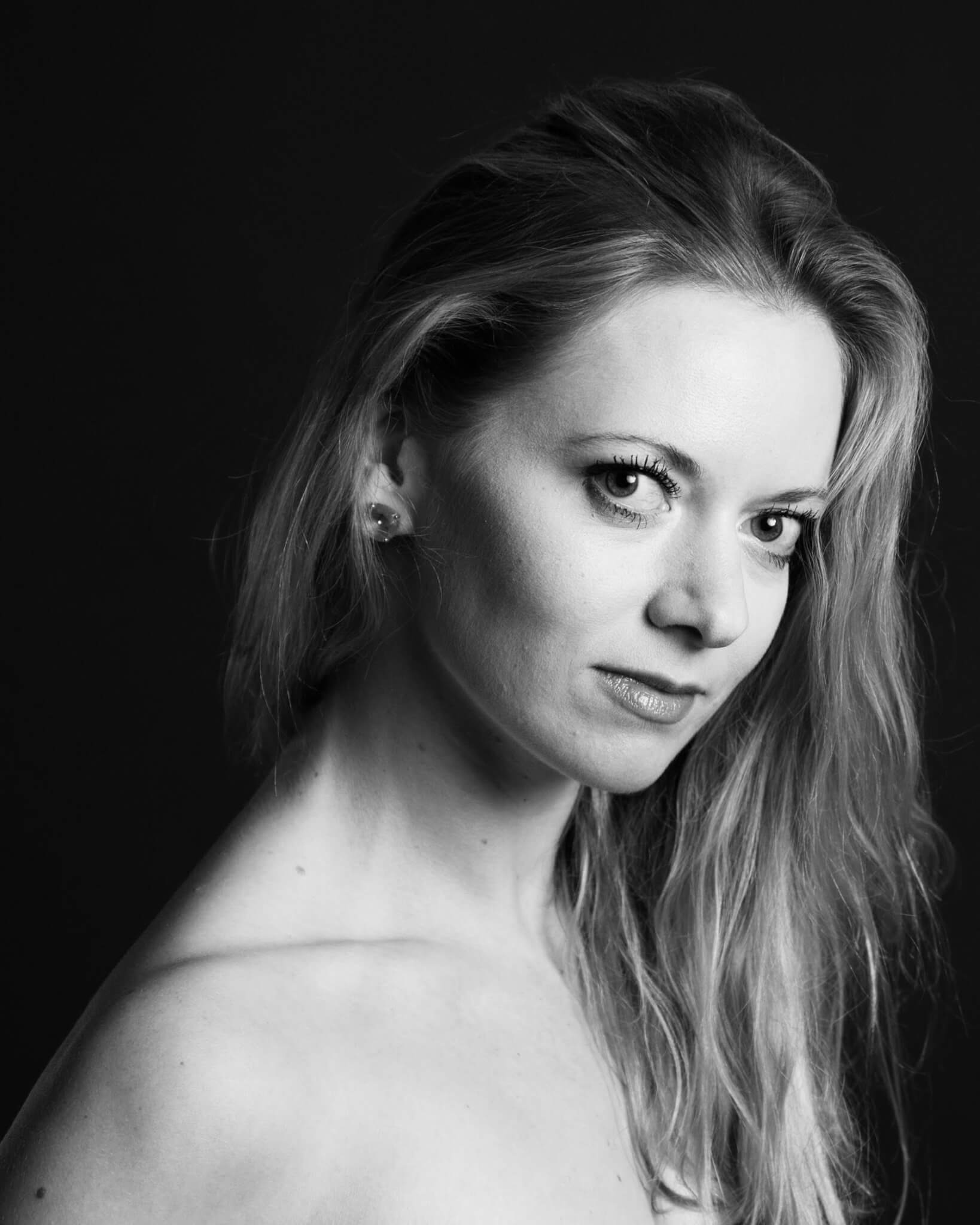 JULIA ERICKSON
Originally from Seattle, Julia received her training on scholarship with Pacific Northwest Ballet School and San Francisco Ballet School.  She toured to Europe and Asia with PNB and danced with Texas Ballet Theater for two seasons prior to joining PBT in 2001. She was promoted to soloist in 2004 and to principal in 2009. Among her principal roles, Julia has performed Swan Lake (Odette/Odile), La Bayadère (Nikiya), The Sleeping Beauty (Aurora, Lilac Fairy, Carabosse), La Sylphide (the Sylph), Le Corsaire (Gulnare), Diana and Acteon; Balanchine's Theme and Variations, Western Symphony(4th Movement), Who Cares?, Prodigal Son, Sylvia Pas de Deux, Agon, and Serenade; and Jerome Robbins' West Side Story Suite (Anita), In The Night and Fancy Free. She has also danced the roles of Lady Capulet in Jean-Christophe Maillot's Roméo et Juliette, Myrtha in Giselle, "An Episode in his Past" in Antony Tudor's Jardin Aux Lilas (Lilac Garden), the Wife in Jerome Robbins' The Concert, and featured roles in Balanchine's A Midsummer Night's Dream (Helena, Hippolyta), The Four Temperaments (2nd Theme) and Divertimento No. 15. Her contemporary repertory includes Paul Taylor's Company B; Twyla Tharp's In the Upper Room, Nine Sinatra Songs, and Octet; William Forsythe's In the Middle, Somewhat Elevated, and Jiří Kylián's Petite Mort and Sinfonietta. Julia also dances for Santa Monica-based Barak Ballet, received Pittsburgh's 2014 BRAZZY Award for outstanding female dancer and is an entrepreneur and writer. This is Julia's first season with CDP and she is sponsored by Liubov and David Keeton, Emmanuel Vaughn and Drew Lent, and Linda and Bob Stillman.
Photo by Rebecca Huffman
COOPER VERONA
Cooper Verona is originally from Connecticut. He received his early training from David Lawrence and Wendy Fish-Lawrence at Connecticut Concert Ballet. He received further training from Ethan Stiefel at the University of North Carolina School of the Arts and Claudio Muñoz and Andrew Murphy at Houston Ballet's Ben Stevenson Academy.  He joined Pittsburgh Ballet Theatre in 2011. He has been featured as Tybalt in Derek Deane's Romeo and Juliette, Dracula in Ben Stevenson's Dracula, Bernardo in Jerome Robbins' West Side Story Suite, Mad Hatter in Derek Deane's Alice in Wonderland and Cavalier in Terrence S. Orr's The Nutcracker.  He has also been featured in William Forsythe's In the Middle, Somewhat Elevated, Jerome Robbins' In the Night, Dwight Rhoden's Ave Maria and Julia Adam's Ketubah.  Other memorable performances include Twyla Tharp's In the Upper Room, Jiří Kylián's Petite Mort, James Kudelka's The Man in Black and Mark Morris' Maelstrom, Drink To Me Only With Thine Eyes and Sandpaper Ballet. Verona also has a passion for choreography. He has been commissioned by PBT to create brood, Walking With, Gravitational Embrace and Thick White Sheets.  He has also created works for PBT School and Point Park University.
Photo by Tanya Green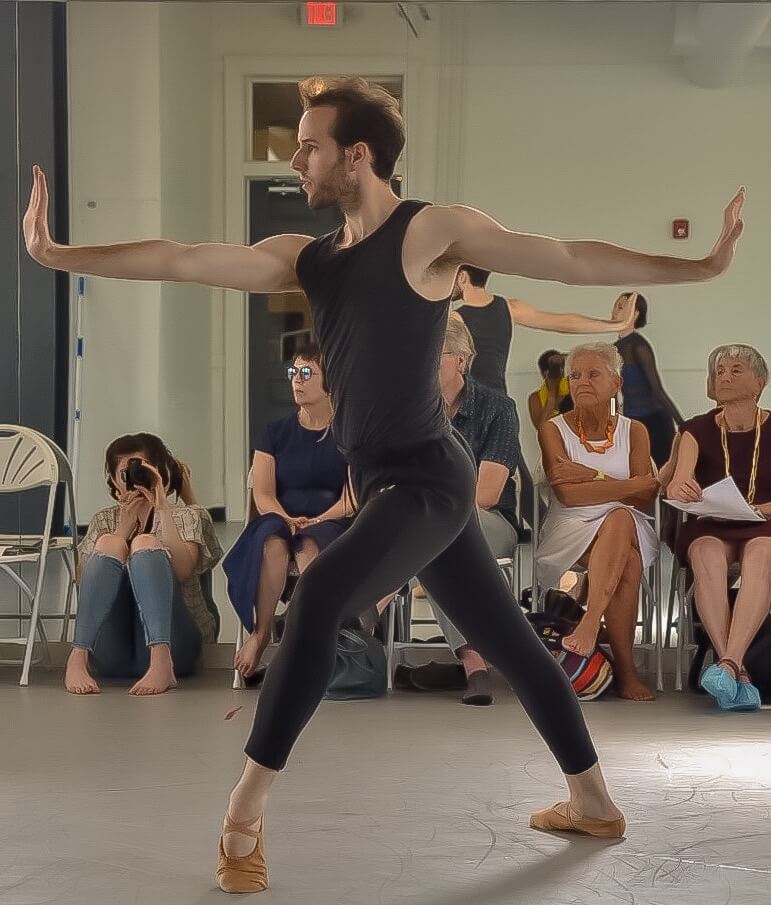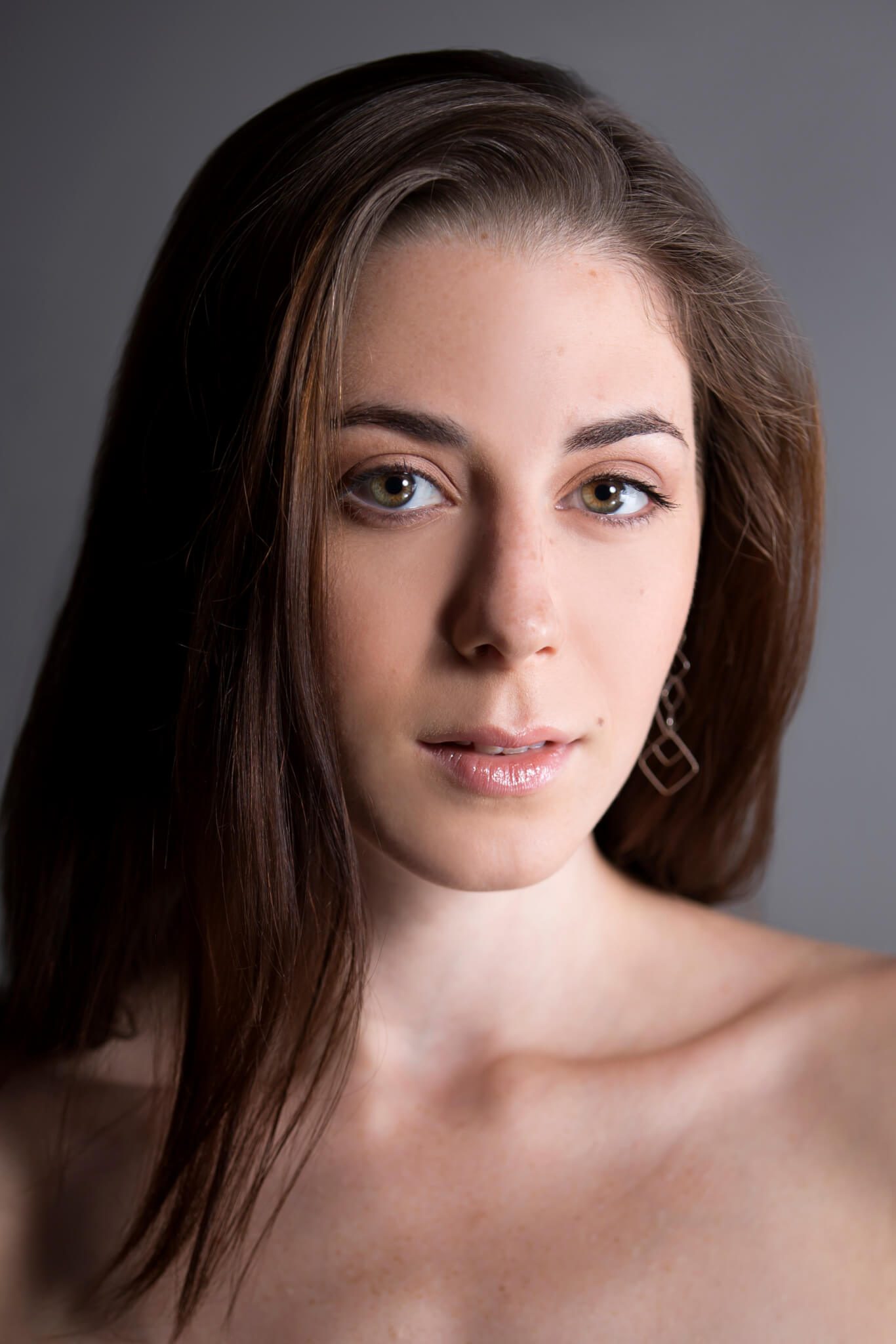 GRACE-ANNE POWERS
Grace-Anne Powers, a Pennsylvania native, is currently an artist with BalletMet. She began her ballet training at Central Pennsylvania Youth Ballet and continued her studies at The Art of Classical Ballet in Pompano Beach, FL with Magaly Suarez. Prior to joining BalletMet in 2015 she was a dancer at Ballet San Jose, a soloist at La La La Human Steps in Montreal and a principal soloist with the Cuban Classical Ballet of Miami. She has performed a large repertoire of principal roles in the classics including Giselle, Swan Lake, La Bayadere, Don Quixote, Sleeping Beauty, Romeo and Juliet, Carmen, Esmeralda, Raymonda, and Le Corsaire, among others. With La La La Human Steps, she performed in New Work choreographed by Edouard Lock, which premiered in Amsterdam in 2011 and then toured internationally for the following two years. She has also had the pleasure of dancing works by George Balanchine, Jerome Robbins, Edwaard Liang, William Forsythe, Twyla Tharp, Ohad Naharin, Paul Taylor, Val Caniparoli, Dwight Rhodin, Yuri Zhukov, Amy Siewert, Andrea Schermoly, Alex Ketley, Gustavo Ramirez Sansano, Micheal Pink, Matthew Neenan, Alberto Alonso, Jorge Garcia, among others. Ms. Powers has received awards, including the Jury Award at Shanghai IBC in China and a Silver Medal at the World Ballet Competition in Orlando. She was also nominated for Pointe magazine's "The Standouts of 2018" for her interpretation of Edwaard Liang's Giselle. Ms. Powers has also been involved in several film projects for BalletMet including "In Tandem" and "Becoming Violet", for which she received an Emmy
Award.
Photo by Jennifer Zmuda
CHRISTIAN DENICE
Christian Denice's professional dance experience includes Odyssey Dance Theatre, River North Dance Chicago, Company E, Montgomery Ballet, BODYTRAFFIC, the Cambrians, and Les Ballets Jazz de Montreal. Christian has spent the past two years on faculty with the Joffrey Academy of Dance and Hubbard Street Dance Chicago's HS Pro Program. As a choreographer, he has created new works for Odyssey Dance Theatre, LEVELdance Chicago, DanceWorks Chicago, Interlochen Center for the Arts, METdance too, the Los Angeles Contemporary Dance Company, Visceral Dance Chicago, Missouri Contemporary Ballet, Western Michigan University, METdance Houston, Modern America Dance Company, Modas Dance, SALT II, Wylliams/Henry Contemporary Dance Company, and Eisenhower Dance Detroit. Christian is the 2015-2016 winner of the University of South Florida's Echo Choreographic Competition and the 2016 winner of the Joffrey Academy's Winning Works Choreographic competition. In April 2016, Christian directed and choreographed a short dance film entitled "the watchers" filmed by Salt Lake City-based videographer Bryce Johnson. He is a certified Power Vinyasa yoga instructor and teaches for CorePower Yoga. Recently, Christian had the opportunity to re-stage KOSMOS by Andonis Foniadakis on the dancers of the National School of Dance in Athens, Greece.
Photo by  Sophie Kuller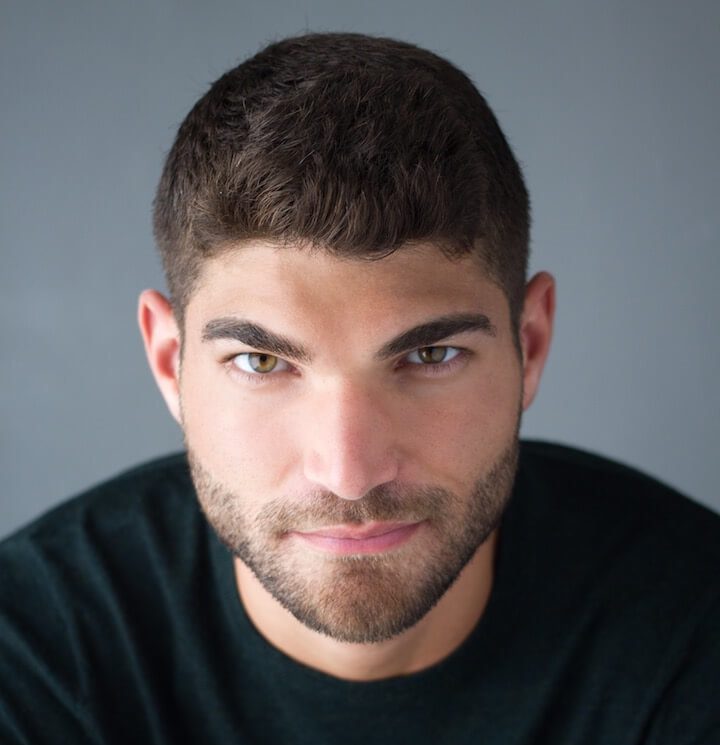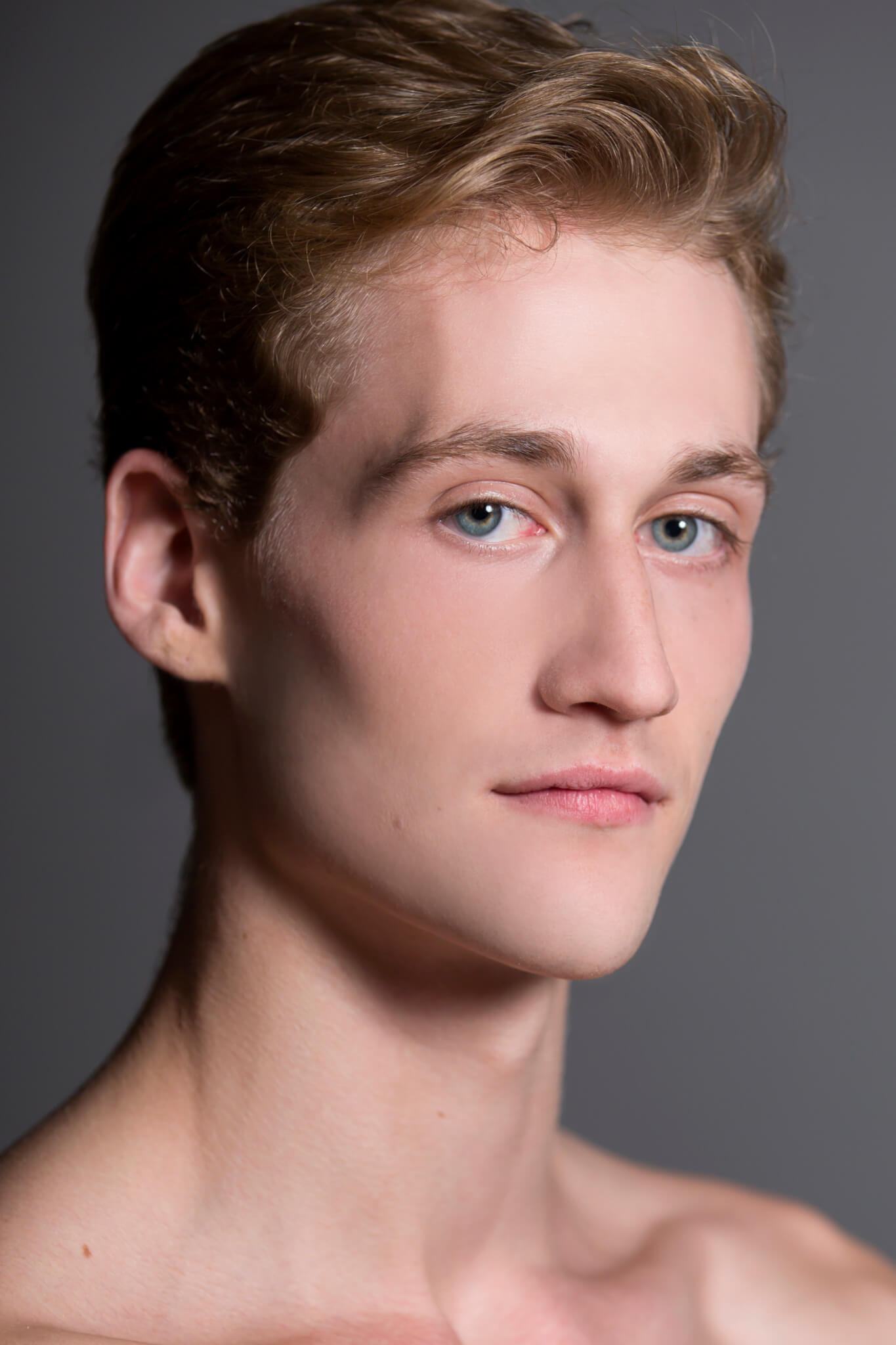 AUSTIN POWERS
Austin
Powers
, a native of Portland, OR, began his ballet training at the age of 5. He trained on full scholarship at Houston Ballet Academy, San Francisco Ballet School, Alonzo King LINES Ballet School, the Center for Movement Arts, and the San Francisco Conservatory of Dance.
Mr. 
Powers
 began his professional career in 2014 as a trainee with Ballet San Jose, and the following year was a silver medalist at the Youth America Grand Prix competition. He joined BalletMet in 2015, where he has been performing for 5 seasons.
He has danced original choreography by Cooper Verona, Myles Thatcher, Edwaard Liang,  Matthew Neenan, Dalia Rawson, Mads Eriksen, and Grace-Anne 
Powers
. Some of his favorite roles have been Tybalt in Edwaard Liang's Romeo and Juliet, 18+1 by Gustavo Ramirez Sansano, Interplay by Gerome Robbins, Symphonic Dances by Liang, Fool's Paradise and After the Rain by Christopher Wheeldon, Cacti by Alexander Ekman, and Herr Drosselmeyer in Gerard Charles' The Nutcracker.
He has also collaborated with his wife, Grace-Anne, to choreograph and dance several works for San Jose's Commons arts festival, and an original production of Amahl and the Night Visitors for Opera Project Columbus.
Photo by Jennifer Zmuda
MARISA GRYWALSKI
A native of Columbus, Ohio, Marisa received her early training at Columbus Dance Theatre under Roberta Taylor and continued her training at the Houston Ballet Ben Stevenson Academy, Pacific Northwest Ballet school and Pittsburgh Ballet Theatre school. She joined Pittsburgh Ballet Theatre in 2014 and was promoted to soloist in 2019. Her featured roles include those in George Balanchine's Rubies and Divertimento 15,  Stanton Welch's Orange, Lilac Fairy in Terrence Orr's The Sleeping Beauty, Jiri Kylian's Sechs Tanze and Sinfonietta, William Forsythe's In The Middle Somewhat Elevated, and Jerome Robbins' In The Night. This I Marisa's first season with Chamber Dance Project.
Photo by Kelly Perkovich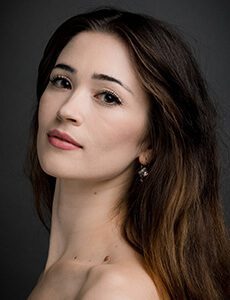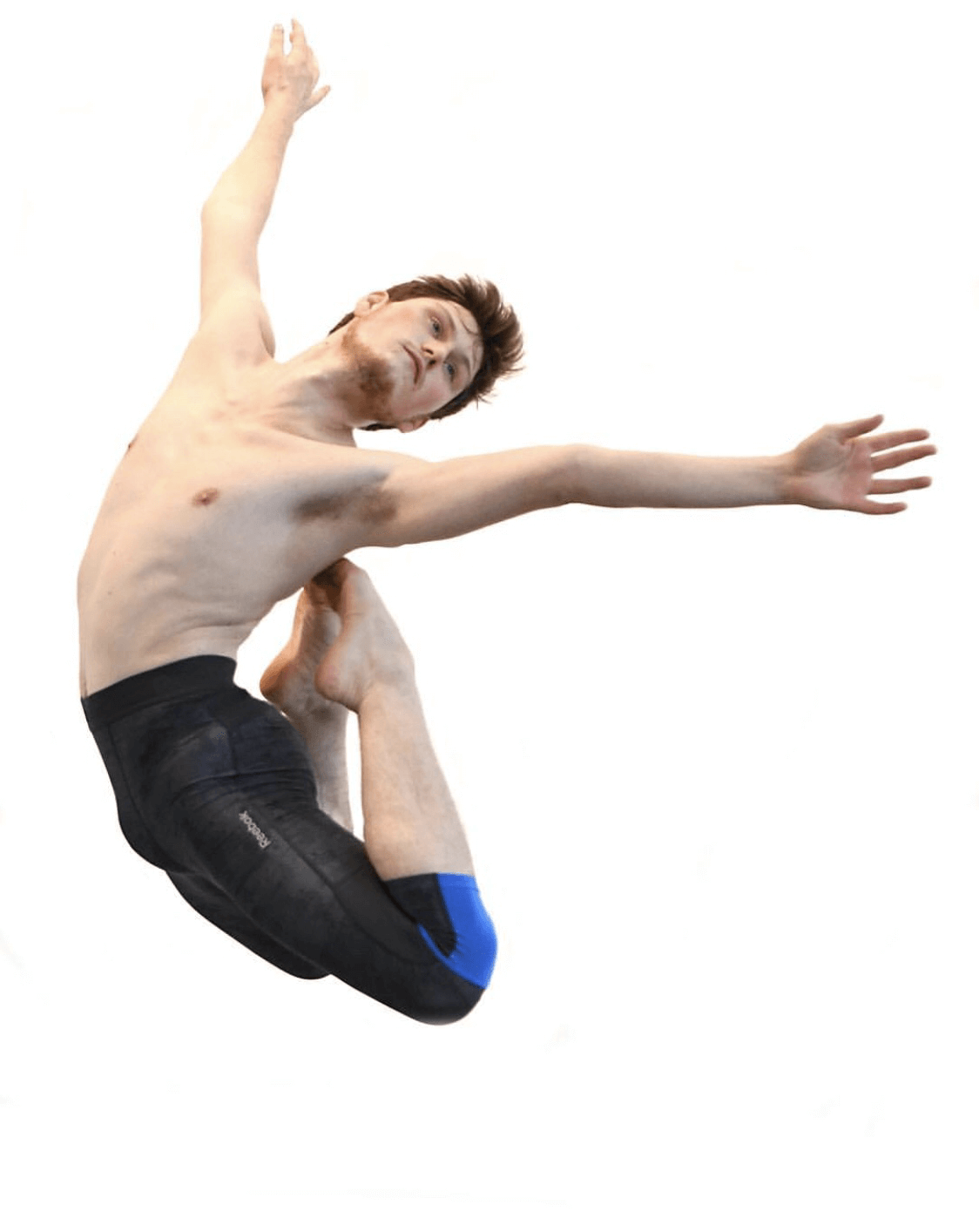 RYAN CARLOUGH, APPRENTICE
Ryan, currently a dancer with Company | E, is a native of North Potomac, Maryland. He began his dance training with CityDance, where he had the opportunity to work closely with and perform works by Gallim and Koresh Dance Company, as well as William Smith, Maleek Washington, and Robert J. Priore.   Since graduating from S.U.N.Y Purchase Dance Department, Ryan has danced professionally with State Street Ballet, I.C. Movement Project, PrioreDance and Dana Tai Soon Burgess Dance Company.  We are excited to have Ryan join Chamber Dance Project – he has already begun work on Prufrock in the studio with Diane.
Photo by Paul Gordon Emerson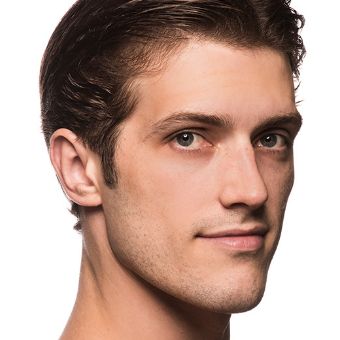 PATRIC PALKENS
Born in Boston, Patric Palkens began his training at the age of four at his mother's studio. Studying primarily jazz, tap, and hip-hop, Patric competed in many competitions across the United States. His introduction to ballet came in the form of a scholarship to train with the School of Ballet of the Municipal Theater of Santiago, Chile. After which he trained with Pacific Northwest Ballet, Ballet Chicago, and the Orlando Ballets Second Company. Upon joining the main company of the Orlando Ballet Patric performed in many world premieres by Director Robert Hill. After joining Cincinnati Ballet in 2011, Palkens quickly rose through the ranks to Soloist after only a few short months. Following a last-minute stand-in—and wildly successful— performance as Romeo in 12-13's Romeo & Juliet, Palkens was promoted to Senior Soloist. Premiering in works by George Balanchine, Alejandro Cerrudo, Annabell Lopez Ochoa, Ma Cong, Devon Carney, James Kudelka, Adam Hougland, Septime Webre, Victoria Morgan and Val Caniparoli. At the age of twenty-five Patric left Cincinnati ballet to dance with the Landestheater of Salzburg Austria, only to return to Cincinnati one year later. This is Patric's second season as a Principal Dancer. Patric joined Boston Ballet in 2017. This is will be Patric's second season with Chamber Dance Project and is sponsored by Deborah and Bruce Downey.
Header Photo
Silhouettes of our dancers in Songs by Cole
Photo by Eduardo Patino.NYC