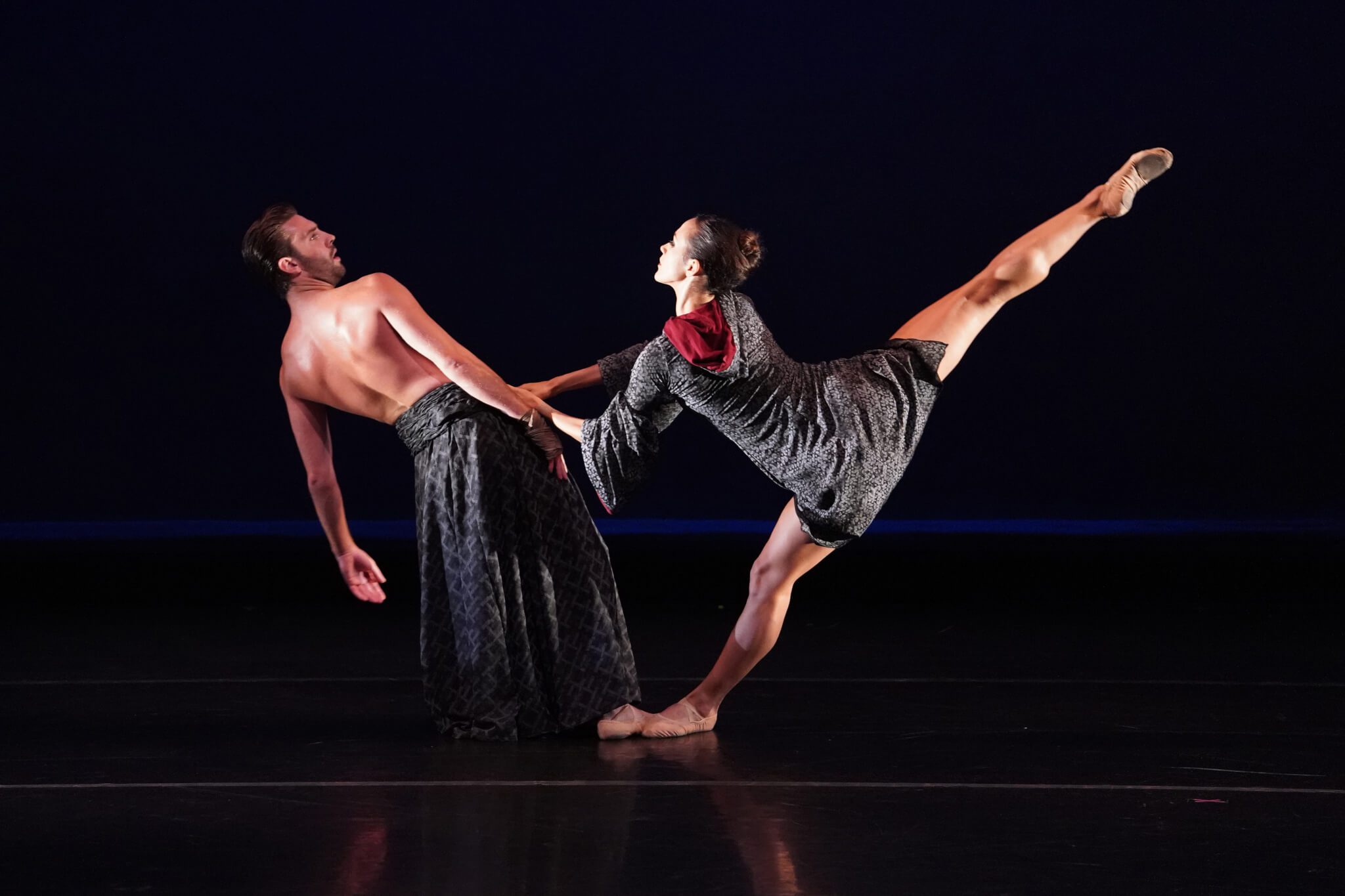 Daniel Roberge and Francesca Dugarte in Chant | Photo: Eduardo Patino.NYC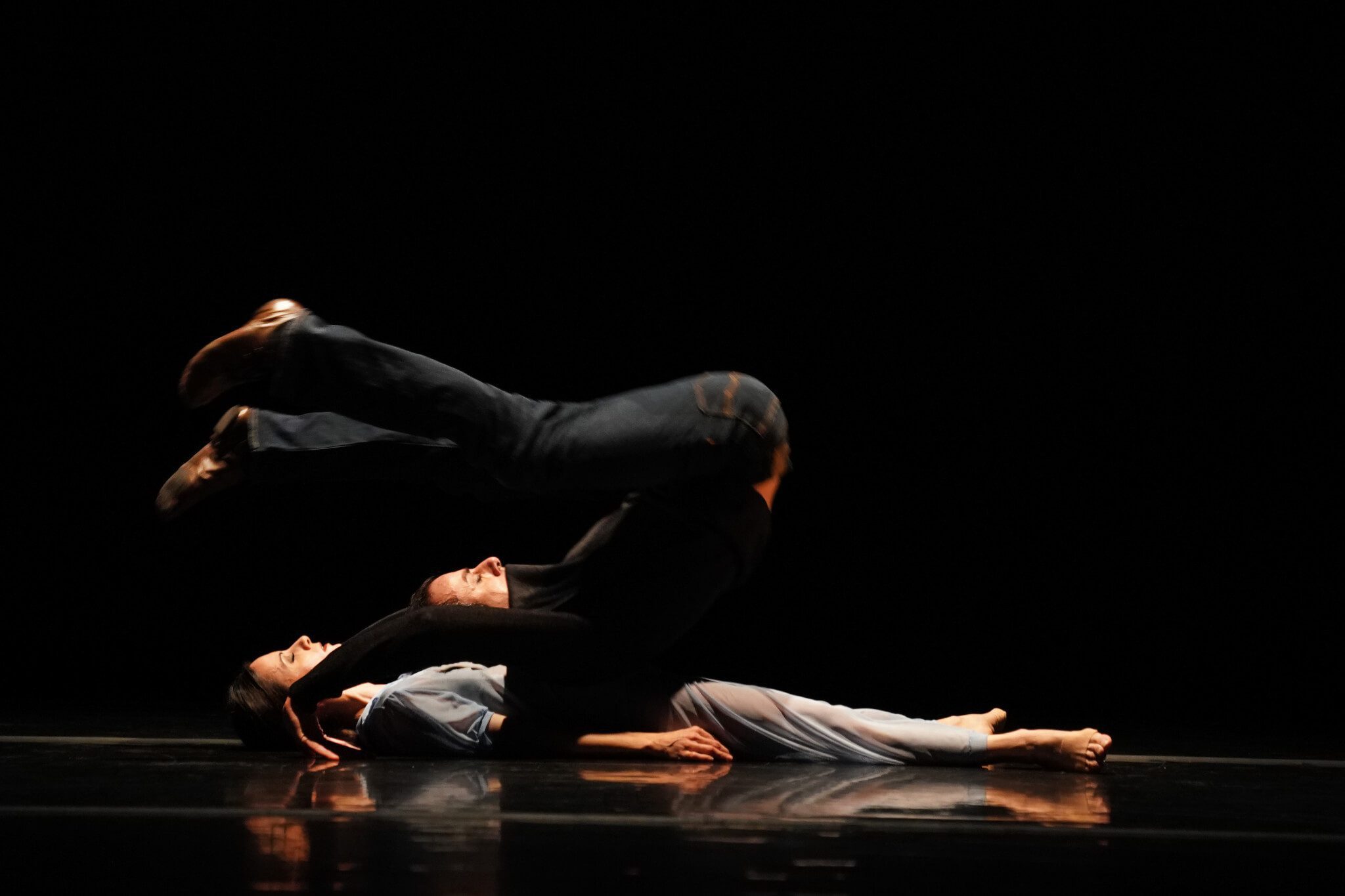 Luz San Miguel and Davit Hovhannisyan in Vespers | Photo: Eduardo Patino.NYC
ABOUT THE FUND
The New Works Fund supports contemporary voices in music and dance for Chamber Dance Project.
NEW WORKS FUND MEMBERS 2020-21
Deborah and Bruce Downey
and
Emily Thoresen
Gert and Diane Coburn Bruning
Kate Costlow & John D'Amore
Kate and Phil Crane
Terry Hazel and Daniel Rose
Lisa & David Hooper
Sari Hornstein
Luibov & David Keeton
Kay Kendall & Jack Davies
Alix McDonough & Tom Heiple
Jill Nevius & Frederic Schwartz
Elizabeth & Tom Patton
Fanchon Silberstein
Linda & Robert Stillman
Emmanuel Vaughn & Drew Lent
NEW WORKS FUND MEMBERS 2019-20
SEASON SPONSOR CIRCLE
Deborah and Bruce Downey
and
Emily Thoresen
LEADERSHIP CIRCLE
Donna and Jon Gerstenfeld
Linda and Robert Stillman
Alix McDonough
Kate Costlow & John D'Amore
ARTISTIC DIRECTORS CIRCLE
Terry Hazel and Dan Rose
Amy and Paul Creamer
Lisa and David Hooper
Sari Hornstein
Bonnie and Jim Keightley
CHOREOGRAPHERS CIRCLE
Diane Coburn Bruning and Gert W. Bruning
Katherine and Philippe Crane
Kay Kendall and Jack Davies
Elizabeth and Tom Patton
Jackie Eghrari-Sabet and Sina Sabet
Jill Nevius and Frederic Schwartz
Fanchon Silberstein
George Stauffer
Drew Lent and Emmanuel Vaughn
ABOUT THE FUND
Founding New Works Fund Members 2017-18
Deborah H. Downey, Founding Chair
Anonymous
Gert and Diane Coburn Bruning
Katherine and Philippe Crane
Deborah and Bruce Downey
Jackie Eghrari-Sabet and Sina Sabet
Michael Frankhuizen
Terry Hazel
David and Lisa Hooper
Bonnie and Jim Keightley
Alix McDonough and Tom Heiple
Nan and John Moring
P.S. Price
Jill Nevius and Fred Schwartz
Fanchon Silberstein
Linda Klieger Stillman and Bob Stillman
Membership in the New Works Fund begins at $1000
For information call 202.499.2297 or info@chamberdance.org
MEMBER BENEFITS AND PRIVILEGES
Founded in 2017 by Board Member and visionary, Deborah H. Downey, the New Works Fund is entering its third year.  In its first year, it funded the creation of Chant, which premiered in June 2018 with resounding acclaim for its new and powerful work with Gregorian Chant.  In its second year, the Fund supported the creation of Prufrock and Rondo Ma Non Troppo and this year the creation of four dance films and the start of Dwellings for the 2021 season. Members of the New Works Fund are invited to witness the creative process of each ballet as it unfolds from concept, to rehearsal, to stage with exclusive access throughout the year.
New Works Fund Members receive many opportunities to be part of the creative process and interact with guest choreographers and artists.  Members contribute $1000 or more annually.
Donations can be made with the form below or by mailing a check to 700 12th Street NW, Suite 700, Washington DC, 20005.
Choreographers Circle
($1,000 – $2,499)
Two passes to all our Open Rehearsals in-person and online
Listing in the gala and season programs and our website
Invitation to annual New Works Fund brunch in Fall 2021
Invitation to attend all evenings in the Great Works Series
Artistic directors Circle
($2,500 – $4,999)
All Choreographers Circle Benefits plus:
Two guest passes to any Evening with an Artist series
Invitation to dinner with the artists in July 2021
Invitation to an on-location film shoot in July 2021
Leadership Circle
($5,000 – $9,999)
All Artistic Directors Circle benefits plus:
Private dinner with dancer and choreographer, Christian Denice in July 2021
SEASON SPONSOR Circle BENEFITS
($10,000 +)
All Leadership Circle benefits plus:
Two guests passes to every Evening with An Artist in our series
Featured listing as a season sponsor on our program title page and website
The New Works Fund is part of Chamber Dance Project, a not-for-profit 501 (c)(3) organization. All donations are tax-deductible to the full extent of the law and most sincerely appreciated.
Federal Tax ID 13-4109515 chamberdance.org
Header Photo
Luz San Miguel, and Davit Hovhannisyan in Extremely Close
Mariah Miranda Photography