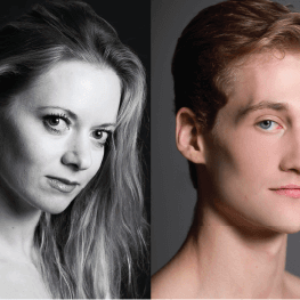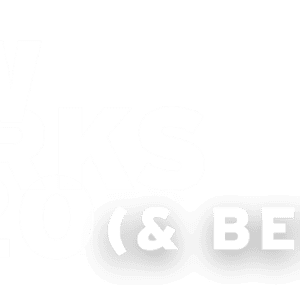 Chamber Dance Project reaches beyond the stage—and the expected—to present virtual performance events that showcase our artists with exciting new dimensions of innovation and intimacy. On Friday, July 31, we shared our program of new works and repertory favorites performed in outdoor settings in Los Angeles, Milwaukee, and Columbus. On Thursday, September 24 from 7-8pm, be the first to view a new dance film collaboration by the creators of last season's acclaimed Prufrock: choreographer Diane Coburn Bruning and composer James Bigbee Garver, followed by the first public screening of Exit Wounds with the original cast Andile Ndlovu and Luis Torres.
MEMBERS
Join a group of individuals who have an overt appetite for variety in arts, looking for something new, and sharing a love for dance. A $100 gift to Chamber Dance Project includes discounts on events, early access to tickets, and complimentary passes to special events. The first 50 new members will receive the full pack of our Artist "Baseball Cards". Become a member today!
ARTIST SPONSORS
Become part of a group of sponsors who choose to support a talented and dedicated dancer of their choice for the year. They enjoy getting to know them personally throughout the year as well as witness them at work in the studio while supporting. They enjoy exclusive events and the opportunity to get closer to the art and the artists.
NEW WORKS FUND
Members of the New Works Fund are invited to witness the creative process of each ballet as it unfolds from concept, to rehearsal, to stage with exclusive access throughout the year. In its first year, it funded the creation of Chant, which premiered in June 2018 with resounding acclaim for its new and powerful work with Gregorian Chant. The second year brought us Prufrock, an acclaimed collaborative work inspired by T.S. Eliot's poem The Love Song of J. Alfred Prufrock. Help us create something new!
Donations can also be mailed to Chamber Dance Project at 700 12th St NW, Suite 700, Washington, DC 20005.
NEXT PROGRAM
Thursday, September 24th 7-8pm EST
Live red carpet with the artists, followed by a live screening of a new dance film created by the same team that brought you Prufrock and the first public screening of Exit Wounds with the original cast, Luis Torres and Andile Ndlovu.
THANKS FOR JOINING ON JULY 31
BERCEUSE
Choreography: Diane Coburn Bruning
Music: Benjamin Godard
Dancers: Luz San Miguel and Davit Hovhannisyan
IN THE SILENCE
Choreography: Cooper Verona
Music: Psalom by Arvo Pärt 
Dancers: Grace-Anne Powers and Austin Powers

SARABANDE
Choreography: Diane Coburn Bruning
Music: Benjamin Britten (Sarabande from Simple Symphony)
Dancer: Christian Denice
Premiere: 2006 in New York with Chamber Dance Project, dancer Victor Quijada
MEMBERSHIP PROGRAMMING
Members-Only Cocktail Hour with Artists: Join our artists and Artistic Director via Zoom for a virtual happy hour!
Members will receive an evite to RSVP to this event.
Artist Sponsors | Friday, July 10th, 5:30 – 6pm EST
Members | Thursday, July 16th, 5:30 – 6pm EST
New Works Fund Members | Friday, July 17, 5:30 – 6pm EST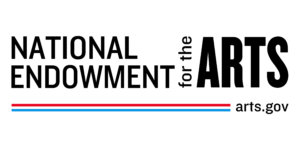 This project is supported in part by the National Endowment for the Arts. To find out more about how National Endowment for the Arts grants impact individuals and communities, visit www.arts.gov.
Header Photo
Christian Denice performs Sarabande in Los Angeles, California
Photo by Owen Scarlett