EXTRA! EXTRA! READ ALL ABOUT IT!
See all the buzz about our latest season of performances.
Chamber Dance Project's seventh Washington season brings together nine dancers from leading American companies, a resident string quartet, and guest musical artists in a program that reflects the company's creative range, powerfully daring dancing, and signature approach to the collaboration of dancers and musicians together onstage.
JOIN US FOR OPENING NIGHT
Join us for our Opening Night celebration and the world premiere of Chant, a new ballet with live Gregorian Chant
in collaboration with National Cathedral Music Director, Michael McCarthy
The performance will be followed by a Summer Solstice Party at Hotel Monaco!
Thursday, June 21, 2018
CHAMBER DANCE PROJECT HIGHLIGHTS
Chamber Dance Project, dancers & musicians, is a company of professional artists dedicated to redefining contemporary ballet in partnership with live music in intimate settings heightening the impact on audiences. We are dedicated to sharing our art and exposing it to a diverse audience not otherwise afforded the opportunity. Our work is a celebration of outstanding artists and designers collaborating on works which have a contemporary relevance and resonance.
Diane Coburn Bruning, Artistic Director | Claudia Chudacoff, Principal Musician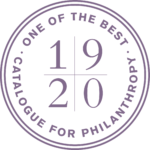 Named 'One of the Best' Nonprofits by The Catalogue for Philanthropy: Greater Washington 2019-20.

Chamber Dance Project gratefully acknowledges renewed support from the Share Fund in 2018.This general operating support grant provides essential funding that allows our programs to continue to grow and flourish.
The production Chant was spectacular.The ladies of N Street had a wonderful time. All in all, there were about 25 women and 8 support staff. Thank you so much for the opportunity for the women to experience your dancers and choreography. Just wonderful!

Susan

I was at the matinee performance on Saturday and was thoroughly happy and moved. This was also my first time at one of [Chamber Dance Project's] performances so I was glad I tried something new. I love the Washington Ballet, so that connection was what caught my attention.

Markus Williams

I DID NOT WANT IT TO END!!! Especially the second half when the singers approached and took us into another world altogether with their vocals and the performers on stage.  It was a VERY unique experience.

Alice Krikorian
Header Photos by Mariah Miranda Photography