We have taken you on our journey from the studio to the stage in Washington DC, now we need your help as we continue our journey up north!
This past June, the artists of CDP shared their passion and talents with the arts community of Washington DC. Audience members were brought to tears by the shear beauty of the work only after roaring with fits of laughter at the silliness and fun of the structured improvs and with your help we hope to bring this experience to others.
In just a few days CDP dancers and musicians will be making their way up to NYC to perform in the prestigious Joyce Theater as a part of their annual Ballet Festival. Help us spread the joy of the performing arts with another audience by making a donation to get our artists to The Big Apple! All donations are tax deductible and donors will receive passes to open rehearsals.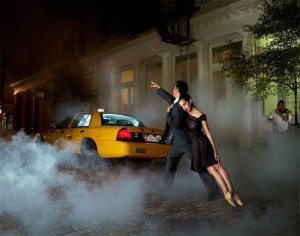 ---
On August 6, 2015, Chamber Dance Project, dancers and musicians will make their way from DC to NYC. As a part of the Joyce Theater's Ballet Festival, CDP will hit the stage with their signature sweeping athleticism, edgey sophistication, and overall power that lingers long after the curtain. The program features a live string quartet, six soloist dancers and three acclaimed choreographers in four New York premieres – Wild Swans by Darrell Grand Moultrie; Sur, a tango ballet by, Jorge Amarante; and a fan favorite,  male duet, Exit Wounds by Diane Coburn Bruning, and structured improvisations, SI 8 & 9, created in the moment. From August 6-7, be apart of the magic and witness the history being made each evening.