NEW WORK BY CHRISTIAN DENICE
DATE TO BE ANNOUNCED
Stay tuned! More details to be announced soon…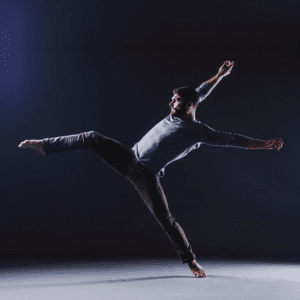 NEW WORKS BY DIANE COBURN BRUNING + COLIN GEE
Saturday, January 4th 2020 |  4pm-5pm
Halcyon Arts Lab
1801 35th St NW, Washington, DC 20007
Join us for Chamber Dance Project's first Open Rehearsal of the season!
Experience new works in progress by Diane Coburn Bruning and Colin Gee. Held at the beautiful Halcyon Arts Lab in Georgetown, our open rehearsal will give a glimpse into two out of the three world premieres we will present this June in NEW WORKS 2020. You do not want to miss it!
SOLD OUT!
To join the waitlist please email ellie@chamberdance.org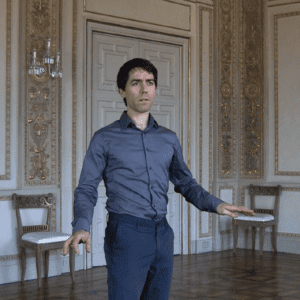 OPEN DANCE REHEARSAL:
CLAUDIA SCHREIER
Saturday, June 29, 2019
3:00 – 4:30 p.m.
Halcyon Arts Lab | 1801 35th Street Northwest, Washington, DC 20007

Chamber Dance Project invites you to an open rehearsal with Claudia Schreier and Diane Coburn Bruning followed by a wine reception with the artists! Next season, Claudia will be creating a new work with composer Chris Rogerson's String Quartet No. for Chamber Dance Project. The company will also do a run of two different casts in Diane's acclaimed duet, Berceuse, which will return to the repertoire next season.
Claudia Schreier has been praised for her distinctive choreographic voice, which fuses neoclassical technique with a contemporary vocabulary. Born in New York, she trained at the Ballet School of Stamford under the direction of Stephanie Marini and received a B.A. in Sociology and Secondary Degree in Dramatic Arts from Harvard University in 2008.
Claudia has choreographed over 25 ballets and has been commissioned by companies and organizations including Vail Dance Festival, American Ballet Theatre Studio Company, Juilliard Opera, New York Choreographic Institute, and Joffrey Winning Works. Her most recent work for Vail was created in collaboration with Ballet Hispánico. Recent projects include the premiere of Passage for Dance Theatre of Harlem (co-commissioned by the Virginia Arts Festival and the Kennedy Center), the European tour of Juilliard Opera's Dido and Aeneas, and a new work for Atlanta Ballet.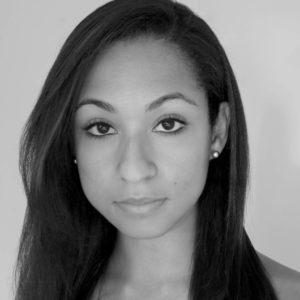 Header Photo
Davit Hovhannisyan, Jonathan Jordan, Julia Erickson and Francesca Dugarte at our January 2019 Open Rehearsal with Annabelle Lopez Ochoa
Tanya Green Photography