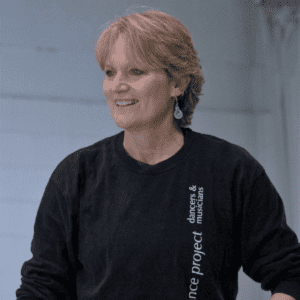 THERE WILL BE A BEYOND
A MESSAGE FROM OUR ARTISTIC DIRECTOR,
DIANE COBURN BRUNING
We were forging ahead in our most ambitious and expanded D.C. season in June and preparing to make our first appearance at the prestigious Jacob's Pillow Dance Festival in July. We had great momentum.
There will be a beyond.
And we are planning for it.
We are moving our D.C. season from June to July. This will give us all more time to be safe before our artists join together in the studio and our audiences join us in the theatre. Jacob's Pillow has cancelled their entire Festival this summer – we look forward to the opportunity next year. We have started a hugely popular Virtual Chat Series with our artists and designers and ballet history in the mix every Tuesday at 5pm for the duration of our collective at-home lives.
We are forging ahead. We have new momentum.
Join us – the artists, staff, Board and I are more open than ever in sharing our process and work – online, in the rehearsal studio, and in the theatre.
There will be a Beyond. We look forward to this journey with you. Thank you for your support and for staying safe for everyone.
Sincerely,


NEW DATES AND PROGRAM TO BE ANNOUNCED
Header Photo
New Works 2020 logo
Design by Troy Riemer