The 2019 Bash
ANCHORS AWEIGH: GALA ON THE WHARF
MARCH 29, 2020
Capital Yacht Club
800 Wharf Street SW
Washington, DC 20024
Jackie Eghrari-Sabet, Anchors Aweigh Board Chair
Amy Creamer, Auction Chair
Nancy and Geoff Berlin, Capital Yacht Club Hosts
Anne Gwynn and Richie Wellens, VIP Yacht Reception Hosts
VIP CHAMPAGNE RECEPTION | 4:00 – 5:00pm
Join us before the bash on a gorgeous 65-foot yacht anchored at the Capital Yacht Club on The Wharf, and watch the sunset before the celebration with a champagne toast.*
GALA AT THE CAPITAL YACHT CLUB | 5:00 – 7:30pm
Enjoy cocktails, appetizers and live jazz. There will be a live and silent auction with unique experiences to bid on and a paddle raise. The evening supports Chamber Dance Project's expanded June Season and Community Matineé at the Michael R. Klein Theatre (formerly the Lansburgh Theatre).
ATTIRE
Dress is nautical chic with dock-siders. We recommend against heels for the VIP reception on the yacht.
*The VIP reception is not handicap accessible.
*Young Professionals tickets limited to 20 and available only to attendees
35 years old and under.
VIP Reception + Capital Yacht Club Celebration
Capital Yacht Club Celebration
Young Professionals Yacht Club Celebration
PHOTOS FROM OUR 2019 BASH
Photography by Tanya Green Photography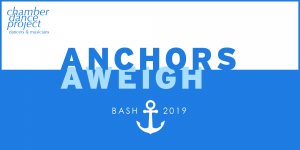 Header photo by Eduardo Patino.NYC