DIVE INTO THE
GREATEST BALLETS IN HISTORY
JOIN US ON THURSDAY EVENINGS IN THE SPRING
Join us for another installment of our Great Works Series! Join Artistic Director Diane Coburn Bruning in exploring some of the most powerful works on stage and film of the last 40 years. Hosted in person in our media lounge in downtown Washington at 700 12th Street NW, participating members come together to grab a glass of wine, view the ballet, and discuss its impact, all guided by Diane.
The dates for this series are:
Thursday, March 3, 6:30-8 PM (NEW DATE!)
Thursday, March 10, 6:30-8 PM
Thursday, April 7, 6:30-8 PM
Thursday, April 28, 6:30-8 PM
March 3 6:30-8pm (NEW DATE!) – Bella Figura (1995); choreographer: Jiří Kylián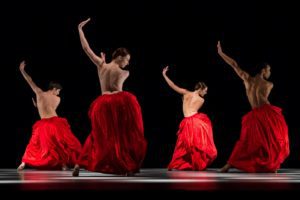 March 10 6:30-8pm – L'Allegro, il Penseroso ed il Moderato (1988); choreographer: Mark Morris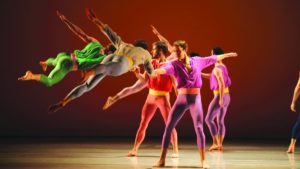 April 7 6:30-8pm – Revisor (2019); choreographer: Crystal Pite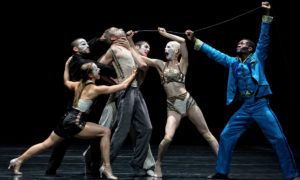 April 28 6:30-8pm – Dance on Film: Two West Side Stories; 1961 version choreographer: Jerome Robbins; 2021 version choreographer: Justin Peck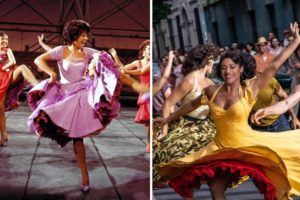 Premium members (donors of $250+) recieve two complimentary passes to each Great Works Series evening as one of the many benefits of Premium Membership. Click the button below to reserve your complimentary passes.
Tickets are available to Members  (donors $100-$249) for $15 and for non-Members  for $25. To purchase tickets for one of the evenings, click one of the buttons below.
All patrons must be fully vaccinated against COVID-19. Please allow ample time to show your vaccine card and for a security check upon arrival.
Questions? contact john[at]chamberdance.org