TUESDAY, NOVEMBER 30, 2021 7PM-8PM

#GivingTuesday is a global day of giving. This evening provides support for our powerful June 2022 season.
Please join our Artistic Director, Diane, our board, and our artists for Giving Tuesday 2021 and our Countdown to the Season. Throughout the hour Diane and our artists will highlight upcoming Chamber Dance Project events and announce our guest choreographer, two world premiere ballets, and two theatre premiere ballets, all leading to Diane's announcement of our June 2022 Season. Every ten minutes, someone new will join the call! The evening will culminate with Diane's big season announcement and a chance to say hello to the artists on the call.
This event will take place virtually via zoom. Please fill out the form below to secure your complimentary pass today! Your zoom link will be delivered the day before the event from chloe@chamberdance.org
BE A PART OF #GIVINGTUESDAY
Order from our Menu of Giving
Cabaret Night: Songs by Cole
With jazz duo
Lena Seikaly and Barry Gurley
Tuesday, November 28 | 6:30 – 8 p.m.
The Capital Yacht Club
800 Wharf Street Southwest
Washington DC 20024
Our third annual Giving Tuesday event spotlights Songs by Cole, the stylish and seductive celebration of the beloved Broadway composer that captivated audiences when it premiered in 2017—and that will return next season. A presentation highlighted by video clips offers a behind-the-scenes look at the process of the ballet's creation—from choreography to costume design to musical arrangements. Singer Lena Seikaly and pianist-singer Barry Gurley reprise Porter classics they sang on stage, and Diane Coburn Bruning teaches some of the cowpoke dance moves that made "Don't Fence Me In" an uproarious audience favorite.
Tickets: $30
Ticket Donation Fund
Our Goal this Giving Tuesday is 100 donated tickets for a child
or adult to attend the June 23rd matinee performance with onstage workshop.
Join us on this national day of giving and help someone get closer to the art.
$50 to sponsor a performance ticket
for a child or adult

Each donated ticket is tax-deductible. 
Sponsor a Performance Ticket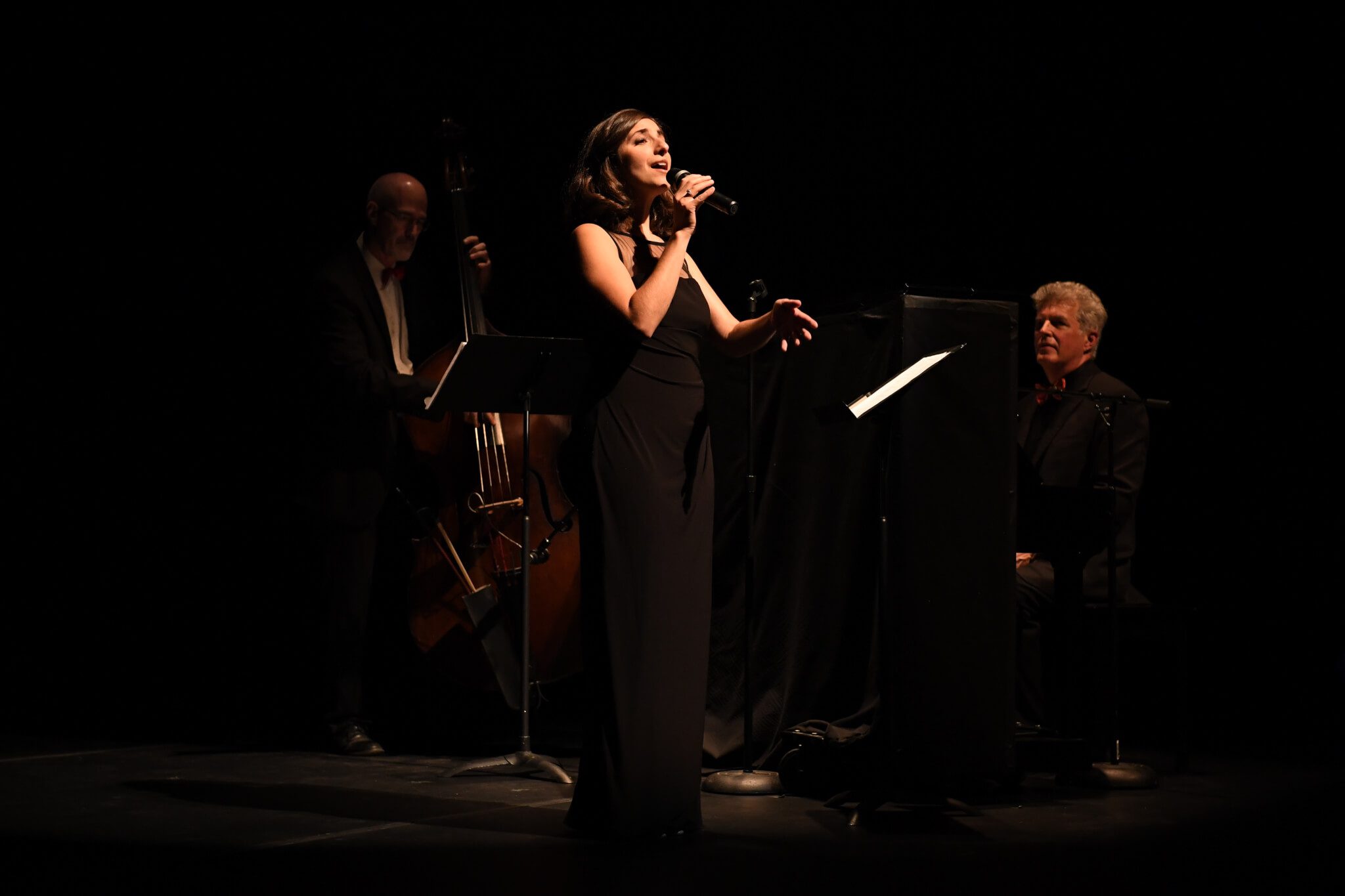 Lena Seikaly, 'Song by Cole', photo by Eduardo Patino.NYC