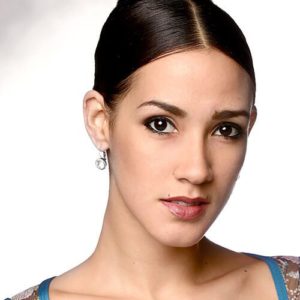 FRANCESCA DUGARTE
Born in Caracas, Venezuela, Francesca Dugarte trained at Academia de Ballet Clasico Nina Novak and La Scala Theatre Ballet School. She has been a principal dancer at Teatro Teresa Carreno, a demi-soloist at Zurich Ballet, a principal dancer at Victor Ullate Ballet, guest artist at Slovakia National Ballet and is currently a member of The Washington Ballet. In 2011, Francesca was a contestant on the reality show, Amici di Maria de Fillippi in Rome. She is the winner of numerous awards including second place in Youth American Grand Prix, second place in Arabesque International Ballet competition in Russia, Jury Award in Jackson Ballet Competition, first place and Presidential Sponsorship Award in Korea's International Ballet Competition, first place in Rieti Danza Festival, and most recently, second place in World Ballet Competition in Orlando. Francesca has danced a wide repertoire of the classics as well as contemporary works by Twyla Tharp, George Balanchine, Victor Ullate, Septime Webre, Trey McIntyre, Val Caniparoli, and Annabelle Ochoa among others. She made her debut with Chamber Dance Project in Diane's pas de deux Berceuse in performances at Baltimore's Peabody Institute, in March 2014. This is Francesca's sixth season with CDP, and she is sponsored by Liubov and David Keeton.
Photo by Eduardo Patino.NYC
DAVIT HOVHANNISYAN
Born in Armenia, Davit Hovhannisyan began dancing at the age of six and four years later he was accepted into the National Ballet School of Armenia on a full scholarship. At the age of 16, he began his professional career with the Armenian National Ballet Company. After arriving in the United States he received critical acclaim dancing with numerous companies throughout the country and joined Milwaukee Ballet in 2004. He is a principal dancer with Milwaukee Ballet where he is in his ninth season. He has danced many principal roles such as Romeo in Romeo and Juliet, Basilio in Don Quixote, Rudolfo in La Bohème, the title role in Dracula, Oberon in A Midsummer Night's Dream, Captain Hook/Mr. Darling in Peter Pan, Prince Solor in La Bayadère, Tamino in The Magic Flute, Captain Phoebus in The Hunchback of Notre Dame, Prince Siegfried in Swan Lake, the Moon Prince in Scheherazade, Franz in Coppélia, and leads in The Nutcracker as well as in numerous contemporary ballets. Davit has worked with contemporary choreographers including Michael Pink, Stephen Mills, Bruce Wells, Diane Coburn Bruning, Trey McIntyre, Margo Sappington, Kathryn Posin, and Mark Godden, among many others. This is Davit's fifth season with CDP, and he is sponsored by Reina and Brad Brekke.
Photo by Eduardo Patino.NYC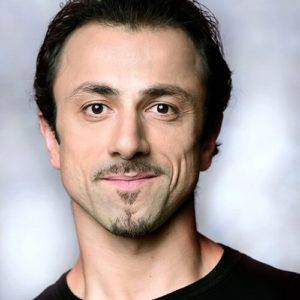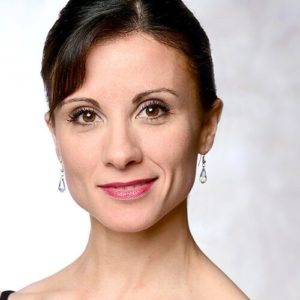 LUZ SAN MIGUEL
Ballet Master and Dancer | Born in Madrid, Luz San Miguel received her training at Carmina Ocana Ballet School, and on a scholarship at the Municipal Institute of Ballet in Antwerp, Belgium. Prior to joining Milwaukee Ballet, she danced with BalletMet, Charleston Ballet Theater, Tulsa Ballet, Dresden Ballet, and Leipziger Ballet in Germany. She has performed as a guest artist in Italy, Spain, Switzerland, Belgium, Germany, Portugal, and several cities in the United States. Luz has performed leading roles in ballets by John Cranko, George Balanchine, John Neumeier, Nacho Duato, Anthony Tudor, Stanton Welch, Uwe Scholz, Glen Tetley, Paul Taylor, Lila York, and Jerome Robbins among others. During her time with Milwaukee Ballet, she has performed roles including Lucy in Dracula, Clara and Marie in The Nutcracker, Odette/Odile in Swan Lake, Kitri and Matador Lady in Don Quixote, Tinker Bell in Peter Pan, Swanhilda in Coppélia, and the lead roles in Cinderella, Esmeralda, Romeo and Juliet and La Bohème. Luz is returning for her sixth season with Chamber Dance Project. She is sponsored by June Hajjar and Laura and Randy Moorhead.
LUIS R. TORRES
Ballet Master | Born in Mayaguez, Puerto Rico, Luis R. Torres was previously the ballet master of Les Ballets Jazz De Montréal. He graduated from Arizona State University with an interdisciplinary studies degree in dance and psychology and completed a Master of Fine Arts degree from George Mason University. Luis has enjoyed an extensive dance career with Ballet Arizona, Ballet Theatre of Maryland and The Washington Ballet, where he performed as a soloist and principal dancer. He created roles in many works by world renowned choreographers and has held the positions of ballet master at Chamber Dance Project and The Washington Ballet's Studio Company and Trainee Program. He served as an adjunct professor at George Mason University and repetiteur for Annabelle Lopez Ochoa and Septime Webre, as well as a guest teacher and choreographer.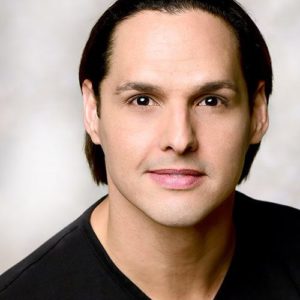 ANDILE NDLOVU
Andile Ndlovu of Johannesburg, South Africa, began his training in Latin American and ballroom dance at the age of ten. At 15, he began training in ballet under Martin Schöenberg, director of Ballet Theatre Afrikan. In 2007, Andile performed with South African Ballet Theatre, and went on to dance with Cape Town City Ballet and tied for First Place in the contemporary category of the 2008 South African International Ballet Competition. Andile was part of the 15-year anniversary tour of Step Afrika! as a guest artist, performed his collaborative choreography solo with Gregory Vuyani Maqoma in Beyond Skin and was a part of the South African version of Queen with Mzansi Production. He recently choreographed Guardian of the Pool which was performed by The Washington Ballet Studio Company. Andile is in his seventh season with The Washington Ballet after having danced with the Studio Company for one year. Exit Wounds was created on Andile in 2014 with Chamber Dance Project premiered in Baltimore. Andile returns to Chamber Dance Project for his second season this year. He is sponsored by Kay Kendall and Jack Davies, Carmen Liebeler and Maureen Berk.
(Photo by Theo Kassenas)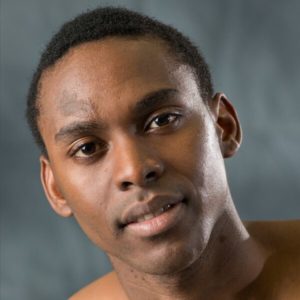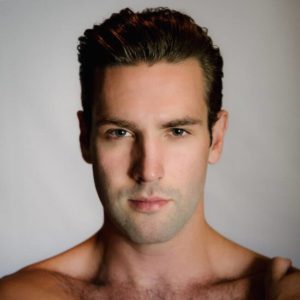 DANIEL ROBERGE
Daniel Roberge of Australia is in his sixth season with The Washington Ballet after one season with TWB's Studio Company. He began training at an early age and was performing professionally at age 10. At 16 he joined the Marie-Walton Mahon Dance Academy and was awarded a scholarship to the National College of Dance and began training under Marie Walton-Mahon. There he received the Solo Seal Award and a Diploma in Dance Performance placing first in Choreography and Contemporary Dance. In 2009, Roberge was awarded the Silver Medal at the Genee International Ballet Competition in Singapore; he was a finalist in the Australian Institute of Classical Dance International Awards and the Youth America Grand Prix NYC in 2008 and 2010. Roberge is also a recipient of the A.R.S. Musica Australis Scholarship for Outstanding Achievement in Dance. In 2010, he had the honor of performing at the White House for President Obama and the First Lady. Roberge has performed choreographic works by Forsythe, Ashton, Tudor, Ratmansky, Lopez Ochoa, Tharp, Wheeldon, McIntyre, Seiwert, Bruce, Caniparoli and Balanchine among others. Roberge has been a guest artist in Septime Webre's Cinderella and Peter Pan with Ballet Hawaii in Honolulu. Daniel most recently created a new ballet "In Tides" on the Washington Ballet Studio Company as part of their 2016/17 season. This is Daniel's second season with Chamber Dance Project. He is sponsored by Craig McCullough.
JONATHAN JORDAN
Jonathan Jordan of Phoenix, Arizona, began studying ballet at the Tucson School of Ballet and the Phoenix School of Ballet, later training at the Kirov Academy of Ballet with Vladimir Djoulokhadze (Washington, DC) and The Washington School of Ballet with Roudolf Kharatian. Prior to joining TWB, he danced with Le Jeune Ballet de France, Ballet Metropolitan de Monterey and ARKA Ballet. He has performed with the Trey McIntyre Project, Christopher Wheeldon's Morphoses and the Copenhagen International Ballet for the SommerBallet Project, under the direction of Alexander Kolpin. Jordan's notable awards include finalist in the 2000 Varna International Ballet Competition, finalist in the 2000 Paris International Ballet Competition, bronze medalist in the 2003 New York International Ballet Competition and the 2008 MetroDC Dance Award for Outstanding Individual Performance. Jordan has taught at The Washington School of Ballet as a guest artist and coach. He was named associate artistic director of ARKA Ballet in 2007. This is Jonathan's first season with CDP and he is sponsored by Kay Kendall and Jack Davies, Deborah Downey, Virginia McGehee Friend, and Karen Schinnerer.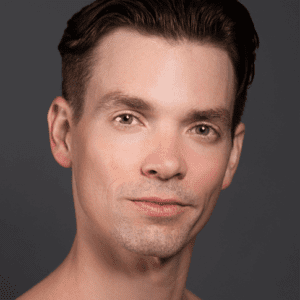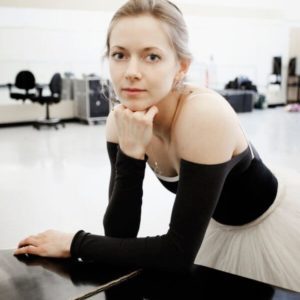 JULIA ERICKSON
Originally from Seattle, Julia Erickson received her training on scholarship with Pacific Northwest Ballet School and San Francisco Ballet School.  She toured to Europe and Asia with PNB and danced with Texas Ballet Theater for two seasons prior to joining PBT in 2001. She was promoted to soloist in 2004 and to principal in 2009. Among her principal roles, Julia has performed Swan Lake (Odette/Odile), La Bayadère (Nikiya), The Sleeping Beauty (Aurora, Lilac Fairy, Carabosse), La Sylphide (the Sylph), Le Corsaire (Gulnare), Diana and Acteon; Balanchine's Theme and Variations, Western Symphony(4th Movement), Who Cares?, Prodigal Son, Sylvia Pas de Deux, Agon, and Serenade; and Jerome Robbins' West Side Story Suite (Anita), In the Night, and Fancy Free. She has also danced the roles of Lady Capulet in Jean-Christophe Maillot's Roméo et Juliette, Myrtha in Giselle, "An Episode in his Past" in Antony Tudor's Jardin Aux Lilas (Lilac Garden), the Wife in Jerome Robbins' The Concert, and featured roles in Balanchine's A Midsummer Night's Dream (Helena, Hippolyta), The Four Temperaments (2nd Theme) and Divertimento No. 15. Her contemporary repertory includes Paul Taylor's Company B; Twyla Tharp's In the Upper Room, Nine Sinatra Songs, and Octet; William Forsythe's In the Middle, Somewhat Elevated, and Jiří Kylián's Petite Mort and Sinfonietta. Julia also dances for Santa Monica-based Barak Ballet, received Pittsburgh's 2014 BRAZZY Award for outstanding female dancer and is an entrepreneur and writer. This is Julia's first season with CDP and she is sponsored by Liubov and David Keeton, Emmanuel Vaughn and Drew Lent, and Linda and Bob Stillman.
Photo by Rebecca Huffman
RYAN CARLOUGH, APPRENTICE
Ryan, currently a dancer with Company | E, is a native of North Potomac, Maryland. He began his dance training with CityDance, where he had the opportunity to work closely with and perform works by Gallim and Koresh Dance Company, as well as William Smith, Maleek Washington, and Robert J. Priore.   Since graduating from S.U.N.Y Purchase Dance Department, Ryan has danced professionally with State Street Ballet, I.C. Movement Project, PrioreDance and Dana Tai Soon Burgess Dance Company.  We are excited to have Ryan join Chamber Dance Project – he has already begun work on Prufrock in the studio with Diane.
Photo by Paul Gordon Emerson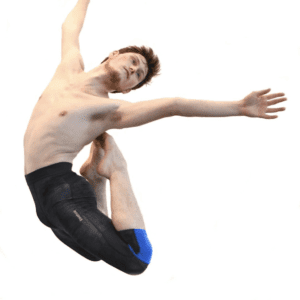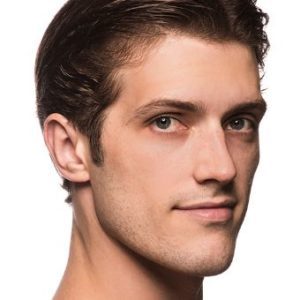 PATRIC PALKENS
Born in Boston, Patric Palkens began his training at the age of four at his mother's studio. Studying primarily jazz, tap, and hip-hop, Patric competed in many competitions across the United States. His introduction to ballet came in the form of a scholarship to train with the School of Ballet of the Municipal Theater of Santiago, Chile. After which he trained with Pacific Northwest Ballet, Ballet Chicago, and the Orlando Ballets Second Company. Upon joining the main company of the Orlando Ballet Patric performed in many world premieres by Director Robert Hill. After joining Cincinnati Ballet in 2011, Palkens quickly rose through the ranks to Soloist after only a few short months. Following a last-minute stand-in—and wildly successful— performance as Romeo in 12-13's Romeo & Juliet, Palkens was promoted to Senior Soloist. Premiering in works by George Balanchine, Alejandro Cerrudo, Annabell Lopez Ochoa, Ma Cong, Devon Carney, James Kudelka, Adam Hougland, Septime Webre, Victoria Morgan and Val Caniparoli. At the age of twenty-five Patric left Cincinnati ballet to dance with the Landestheater of Salzburg Austria, only to return to Cincinnati one year later. This is Patric's second season as a Principal Dancer. Patric joined Boston Ballet in 2017. This is will be Patric's second season with Chamber Dance Project and is sponsored by Deborah and Bruce Downey.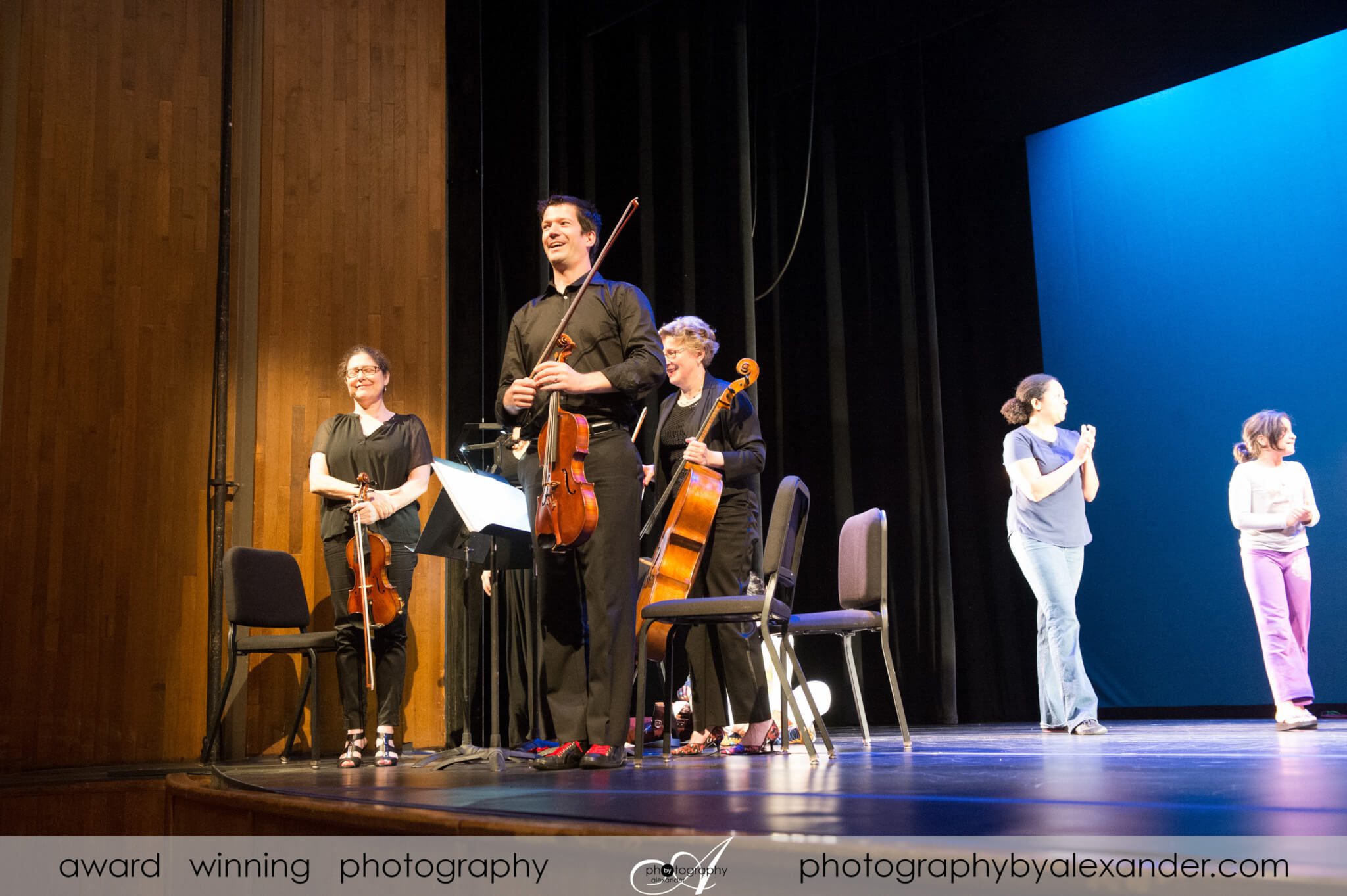 CLAUDIA CHUDACOFF
Claudia Chudacoff, principal musician and violinist, is concertmaster of the National Gallery Orchestra and the Alexandria Symphony, and recently retired as concertmaster of the U.S. Marine Band's White House Chamber Orchestra. She is currently enjoying a temporary full-time contract with the National Symphony Orchestra. An active chamber musician, she performs regularly as a member of the Sunrise Quartet, appearing both locally and internationally. Claudia is the director of the College Park Youth Orchestra's Chamber Ensemble, and coach of the MCYO string quartet, which for the past two years successfully competed in international competitions. She was a teaching assistant to Sylvia Rosenberg while at the Eastman School of Music, where she earned both her Bachelor and Master of Music degrees. Claudia's primary teachers were Michael Avsharian in Ann Arbor and Sylvia Rosenberg and Zvi Zeitlin at Eastman. This is her sixth season with Chamber Dance Project. Claudia is sponsored by Charlotte A. Cameron and Jerome Andersen.
(Photo by Eduardo Patino.NYC)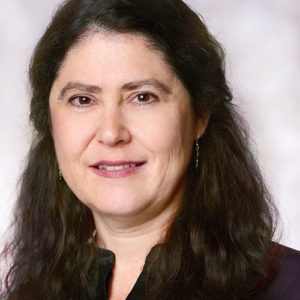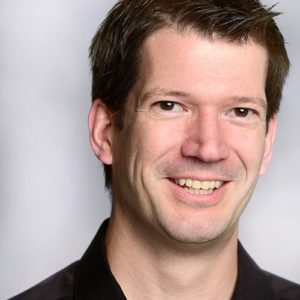 DEREK SMITH
A native of Wisconsin, violinist Derek Smith began his musical studies at the age of three with early training from Dr. Rolan and Almita Vamos of Chicago and continued at the Interlochen Arts Academy, where he received his high school diploma. He received his Bachelor and Master of Music degrees in viola performance at the Manhattan School of Music where he studied with Sylvia Rosenberg and Patinka Kopec and recieved the Hugo Kortzchek Chamber Music Award for his outstanding work in the chamber music community. Derek performs regularly with the National Philharmonic Orchestra and the Washington National Opera Orchestra at the Kennedy Center and is associate principal of the Annapolis Symphony Philharmonic. He also performs with Harrisburg Symphony Orchestra, Alexandria Symphony Orchestra, the Amadeus Orchestra, Eclipse Chamber Orchestra, and the Chesapeake Bay Orchestra. An active chamber musician, Derek is a member of the Teiber Trio and founding member of New Orchestra of Washington. He has played and worked with some of the most outstanding chamber musicians, including the late Isidore Cohen, Pinchas Zukerman, the Guarneri String Quartet, and the American String Quartet. This will be Derek's sixth season with Chamber Dance Project. He is sponsored by Liubov and David Keeton.
CHAERIM SMITH
Violinist Chaerim Smith received her Bachelor of Music degree from the Manhattan School of Music where she studied with Lucie Robert, and later with Lisa Kim of the New York Philharmonic. Originally from Houston, Texas, Chaerim now resides in Springfield, Virginia, with her husband, violist Derek Smith. She is currently a member of "The President's Own" United States Marine Chamber Orchestra performing regularly at the White House and other high-profile government venues. She is also co-founder of the New Orchestra of Washington. Chaerim performs with various orchestras in the Washington area, such as the National Symphony, Richmond Symphony, National Philharmonic, Virginia Chamber Orchestra, and the Chesapeake Bay Orchestra in St. Mary's, Maryland. She is also a regular member of the Harrisburg Symphony, where she served as assistant principal second violin from 2005 to 2009. She has performed in many prestigious venues, such as Carnegie Hall, the Kennedy Center, Wolf Trap, Verizon Center, Strathmore, and the National Cathedral. She has had the privilege of playing under some of the world's most prestigious conductors, such as Kurt Masur, Pinchas Zukerman, Gunther Schuller, and Gerard Schwarz and has worked closely with world-renowned chamber musicians Paul Katz, David Geber, Michael Tree, and the late Isidore Cohen.
A diverse musician, Chaerim has performed with great popular artists such as U2, Barry Manilow, Olivia Newton John, and Joel Grey.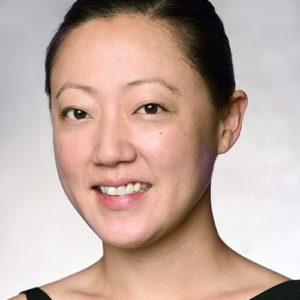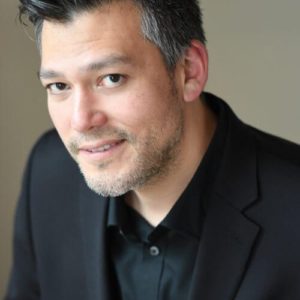 SEAN NEIDLINGER
Cellist Sean Neidlinger received his Bachelor of Music degree from the Cleveland Institute of Music under the tutelage of Richard Aaron, and pursued further studies at New England Conservatory with Paul Katz. Described as "fiery" and "impassioned" by the Washington Post, Sean's playing has garnered top prizes at several orchestra concerto competitions. He has been featured as a soloist and chamber musician at the Korean, German, French, and Austrian embassies, the Phillips Collection, the Kennedy Center's Millennium Stage and Terrace Theatre, the Washington Metropolitan Philharmonic, and the Friday Morning Music Club orchestras. He also has performed with the Baltimore Symphony Orchestra, the Kennedy Center Opera House Orchestra, the Eclipse Chamber Orchestra, and has served as principal cellist of the Amadeus, Winchester, and McLean Orchestras. Sean toured Europe as a chamber musician and as a soloist for the world premiere of the Rodriguez Elegy and Rondo for cello and wind ensemble. He also toured throughout the Caribbean on a program of cultural outreach sponsored by the Department of State. Sean won a grant to create a performance installation in conjunction with a Warhol exhibition at the National Gallery of Art. Sean returns for his fifth season with Chamber Dance Project, and is sponsored by Reina and Brad Brekke.
(Photo: Eduardo Patino.NYC)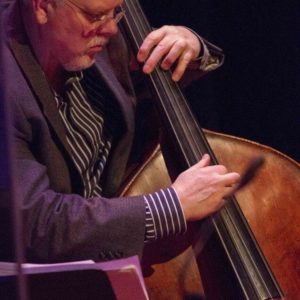 SCOTT GIAMBUSSO
Bassist, Scott Giambusso, is a long time DC musician working with artists ranging musically from Chuck Berry to Charlie Byrd. Currently he is working as a sideman to the fabulous Julia Nixon. Playing upright and electric bass, he has just celebrated 20 years as an adjunct faculty member of Montgomery College as the jazz bass instructor. This is Scott's first season with Chamber Dance Project.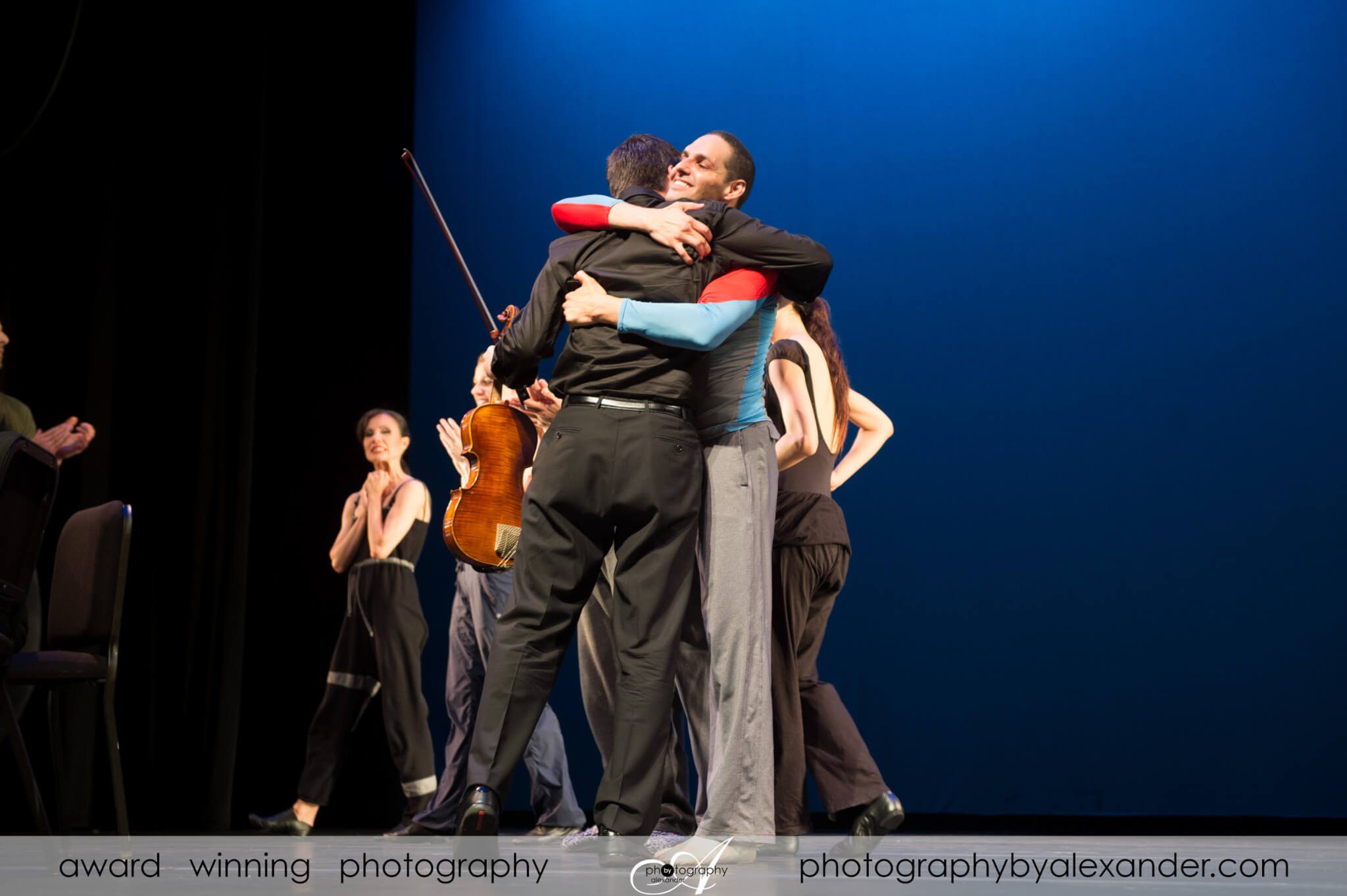 MUSIC DIRECTOR FOR CHANT, MICHAEL MCCARTHY
Michael McCarthy is highly regarded as one the leading choral conductors of today. A native of the UK, Maestro McCarthy has worked with numerous professional choirs including the Sixteen and the Gabrieli Consort. He moved to the US in 2003 to become Director of Music at Washington National Cathedral. He is known for his bold and vivid interpretations and as a musician of great breadth, combining his experience as an outstanding performer with a unique vision for musical presentation.
MUSICAL ENSEMBLE FOR CHANT, CATHEDRA
Established in 2010, Cathedra has already achieved high acclaim, not least for its "beautiful, blended sound" (The Washington Post). Specializing in music of both the Renaissance and Baroque and a champion of the modern-day composer, Cathedra is a highly skilled ensemble of professional singers and instrumentalists, dedicated to bringing the highest form of musical expression to music from across the ages. Exploring new boundaries of both repertoire and presentation, Cathedra tailors its programming in such a way as to offer authenticity and originality that is both unique and compelling.
JAZZ SINGER, SHACARA ROGERS
Shacara Rogers, born in Philadelphia, Pennsylvania, has been singing and performing since the age of five. Her secondary instrument is the piano. She graduated with her Bachelor of Music Degree from Howard University in 2012 under Professor Jessica Boykin-Settles and continued her jazz studies with Professor Connaitre Miller as a Graduate Teaching Assistant. She had been a lead soloist of Afro Blue, Howard's premier vocal jazz ensemble, since the spring of 2010. She has also served three years as a member and soloist of the Howard Gospel Choir, and was the lead vocalist for the groups GWN (Group Without A Name) and Ebony Rose. She has performed at many different arenas with artists like Geri Allen, Terri Lyne Carrington, Kim Waters, Lizz Wright, Dianne Reeves, Al Jarreau, Patrice Rushing, Esperanza Spalding and many others.This is Shacara's first season with Chamber Dance Project.
Shacara is currently an adjunct professor of music at Howard University, teaching jazz voice. Her future plans include expanding her career in music by becoming an international recording artist, and performing all over the world.
(Photo by Torrance Hill Images of Light)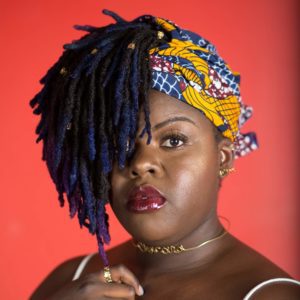 SALLY MCLAIN
GUEST MUSICIAN
Violinist Sally McLain received her Bachelor and Master of Music degrees with High Distinction from Indiana University, where she studied with and was assistant to James Buswell. Critically hailed as a "violinist with lots of style" (Washington Post), she has performed as soloist to critical acclaim in a variety of venues that include the Clarice Smith Center's Gildenhorn Recital Hall, the Kennedy Center's Terrace Theater, he Library of Congress, Lisner Auditorium, National Gallery of Art, and the Smithsonian American Art Museum. She was a member of the Theater Chamber Players, as well as the Potomac String Quartet, which recorded the complete quartets of David Diamond and Quincy Porter for Albany Records. She is a founding and current member of the Left Bank Quartet, which has been praised for its "brilliant focus and timbral variety" (Gramophone magazine). She is also an adjunct chamber music faculty member at the University of Maryland. She was the concertmaster of the Washington Chamber Symphony for ten seasons and is currently concertmaster for Washington Concert Opera and The Washington Ballet.
GUEST SINGER, LENA SEIKALY
Named "one of Washington's preeminent jazz singers" and "brightest voices in jazz" (The Washington Post), as well as a "major league young talent in jazz" (Duke Ellington's biographer, Dr. John Hasse), jazz vocalist and D.C. area-native Lena Seikaly is already making her mark in national and international jazz circles as a revivalist of traditional jazz vocals, as well as an innovator in contemporary vocal jazz styles. She was one of eleven semi-finalists for the prestigious 2015 Thelonious Monk Institute International Jazz Vocals Competition in L.A. and is an alum of the Betty Carter Jazz Ahead program at the Kennedy Center, the Jazz Aspen Snowmass program directed by Christian McBride, and the Strathmore Artist-in-Residence program in Maryland. As the leader of her own trio, quartet, and quintet, Lena has performed to sold-out crowds at national and international venues and festivals including the Kennedy Center, Blues Alley, the Elkhart Jazz Festival and the Mel Bay Jazz Festival, and most recently the among others, and has released three albums under her name. As an avid educator and workshop instructor, she teaches privately and has led regular workshops on jazz vocals at the Strathmore Music Center. Lena is also a classically-trained operatic mezzo-soprano and continues to perform as an in-demand soloist alongside the DC area's top orchestras and choirs, having been featured in works by Handel, Bach, Mozart, Vivaldi, Durufle, Vaughn Williams, Barber, and Bernstein, as well as 20th century and early sacred music.
(Photo by Leah Appel)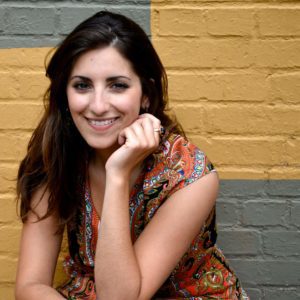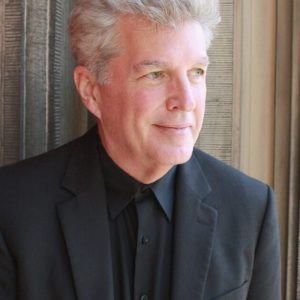 GUEST SINGER AND PIANIST, BARRY GURLEY
Barry Gurley was named "Washington's Best Pianist/Vocalist" by Washingtonian Magazine. He has appeared in countless venues from Washington's Blues Alley, The Bilboquet in Paris (solo), to The Monterey Jazz Festival and NYC's The Blue Note (with vocal group Mad Romance). His music is a blend of traditional Swing, R&B and Latin rhythms with a vocal and harmonic touch that is uniquely his own. Music Critic Reuben Brown called Barry Gurley's Blues Alley performance "One of the most passionate, swinging sets of music I have ever heard." This is Barry's third season with CDP.
GUEST BASSIST, PAUL HENRY
Paul Henry, bassist, performed with the Minnesota Orchestra, San Antonio Symphony before joining The United States Air Force Band Airmen of Note with whom he performed around the world and recorded until 2014. Since then he has performed at the Kennedy Center in Wicked, with Chris Potter, Doc Severinsen, New York Voices, Kristin Chenoweth, Ronan Tynan, and the Baltimore Symphony. He works with many other DC musicians and ensembles. He received his undergraduate degree in music from St Olaf College in Minnesota where he studied with former Minnesota Orchestra, and later New York Philharmonic Principal Bassist, Eugene Levinson. In Paul's first guest appearance with Chamber Dance Project, he will perform with our jazz trio for the world premiere of Songs by Cole.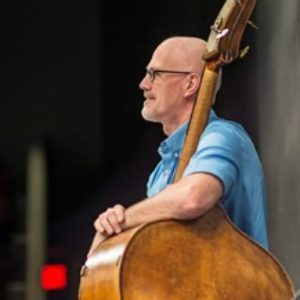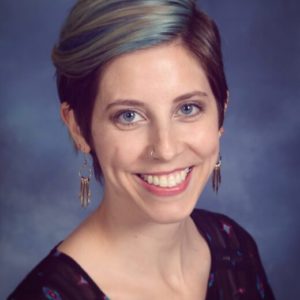 COSTUME DESIGNER, BEKAH NETTEKOVEN TELLO
Costume designer Rebekah Nettekoven Tello grew up in Hershey, Pennsylvania before heading to Ohio where she studied comprehensive theatre and creative writing. Having been in the D.C. area for nearly ten years she has spread her creative reach across several artistic and academic opportunities. She has a master's degree in theatre history and literary criticism from The Catholic University of America, where she focused on the intersection of performance and medicine in 18th-century London. She has written for DC Theatre Scene reviewing the Fringe Festival, taught elementary and middle school students through CAREActor, and provided costume research for designers. Rebekah joined The Washington Ballet five years ago as a wardrobe assistant after some time at the Shakespeare Theatre Company. While at TWB she has had the privilege of working with designers such as Vandal and Christine Darch, as well as assisting on the build of Annabelle Lopez Ochoa's Prism, and Septime Webre's Alice (in Wonderland), The Sun Also Rises, and Sleepy Hollow. This is Rebekah's sixth season working with Chamber Dance Project, where she made her first foray into costume design with Songs by Cole in 2017. Her design work is the culmination of years spent upcycling and experimenting with curtains, lampshades, vintage finds, and thrifted treasures to create garments with a touch of history that tickle her senses.
LIGHTING DESIGNER, MAJA WHITE
Maja E. White has designed lighting for opera, theatre, and dance nationally and internationally. She has worked with the Bolshoi, Kirov, and Royal Danish Ballets; Seattle Opera, San Francisco Opera, Utah Festival Opera, Baltimore Opera, and Washington National Opera; and Kanji Segawa, Francesca Harper, Alexandra Damani, and Robert Battle. She is an assistant professor at the University of Richmond and a member of United Scenic Artists 829 and the International Association of Lighting Designers. This is Maja's sixth season with Chamber Dance Project.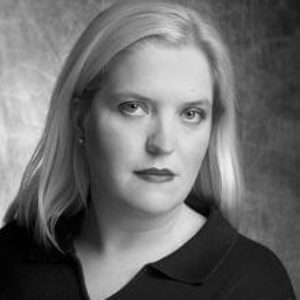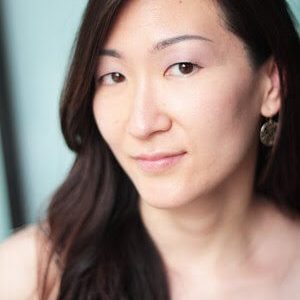 GUEST PIANIST, Sophia Kim Cook
Born in Montréal, Canada Sophia Kim Cook pursued piano studies first at the Conservatoire de musique du Québec à Montréal, and finishing at McGill University, Schulich School of Music, receiving both her Bachelors with Honours and Masters of Music there.  Described as a 'a steadying presence at the piano' (Washington Post) and a 'virtuostic piano backbone' (DC Arts Beats), Ms. Kim Cook is a sought out collaborative pianist and orchestral pianist, having played for a myriad of soloists and ensembles, including the National Symphony Orchestra, the Kennedy Center Opera House Orchestra, Maryland Symphony Orchestra and the Alexandria Symphony Orchestra.  She is also collaborative pianist for many conferences and workshops including the International Trumpet Guild Conference, the American Trombone Workshop, the National Symphony Orchestra Summer Music Institute, and the Fredericksburg Brass Institute.  In 2018, she joined the Boulanger Initiative as a Performance Ambassador promoting works by women composers.  Sophia was invited to record a CD with the principal trombonist of the San Francisco Symphony, Timothy Higgins which was released in the spring 2013. "To talk about the trombone or the pianist individually doesn't do this recording justice. Their collaboration transcends to another level of beauty and artistry. Absolutely Breathtaking."